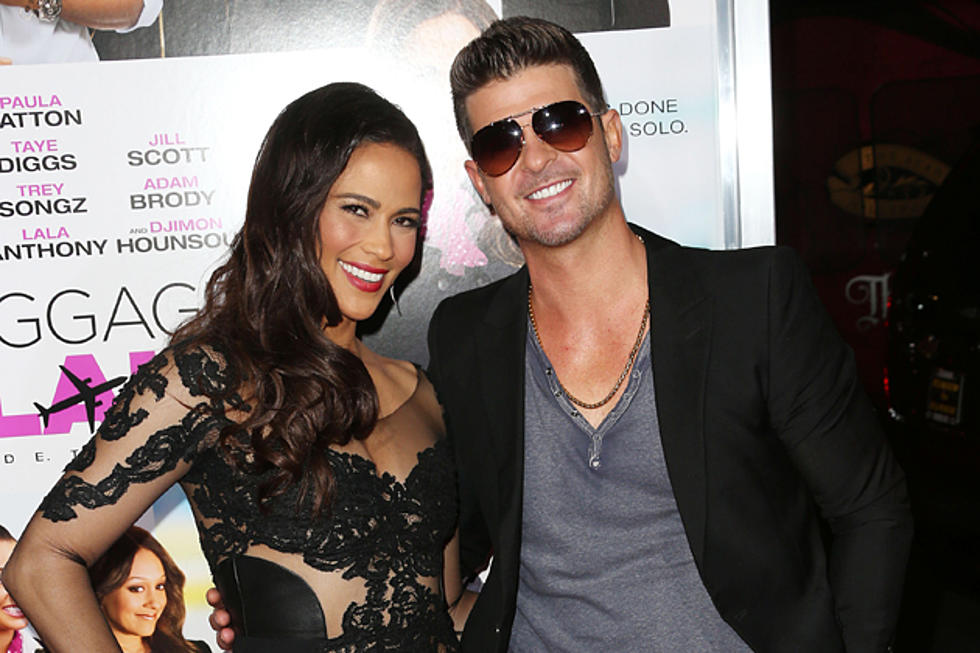 Paula Patton Granted Temporary Restraining Order Against Robin Thicke
Frederick M. Brown, Getty Images
Things between Paula Patton and Robin Thicke seem to be taking an even uglier turn in their custody battle for their six-year-old son. After Patton was denied sole custody of Julian, the actress ended up requesting a restraining order against her ex-husband, which has now been granted by a judge.
According to The Grio, Thicke must stay away from Patton while they await their next court hearing on February 24 in their brutal court battle. In the new documents, Patton claims that her ex was physically abusive towards her in their marriage, which ended in March 2015. She also claims that Thicke is traumatizing their son during their custody battle, and has been refusing to leave her mother's home.
Thicke's lawyer claims that this is a "retaliatory move" by Patton being that she was denied sole custody at the top of the year. Further, the site reports Patton's sworn declaration includes several allegations that Thicke was abusive during their marriage and pushed her to the ground and kicked her during a fight in April 2013. Patton also accused Thicke of numerous infidelities and said he has a substance abuse problem.
Her attorneys cited a California law that Thicke's behavior during their marriage made Patton currently feel a "reasonable apprehension of imminent serious bodily injury to herself and the child."
Right now, Thicke is seeking sole custody of their son, as he believes that Patton is trying to manipulate their son. While their next hearing isn't until late February, things will have to stay amicable between the two, otherwise their legal battle could get even uglier for them and their son.
See 10 Hip-Hop Couples That Didn't Last