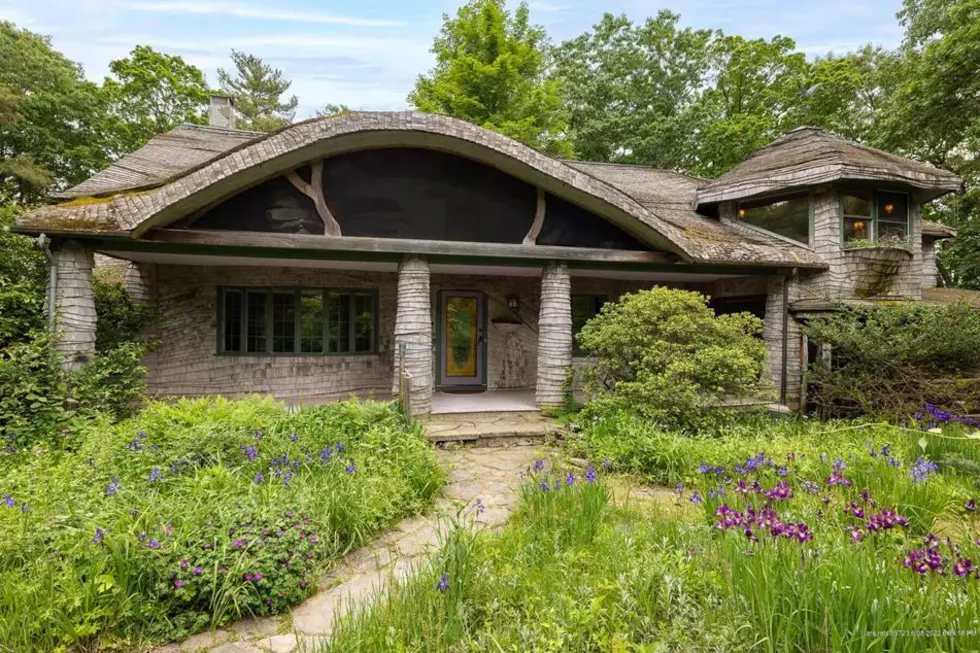 Peek Inside Truly Whimiscal One-of-a-Kind Eliot Home for Sale on Sturgeon Creek
Coldwellbankerhomes.com
If you are looking for a big house, with tons of privacy, and a crazy unique look - this house is for you!
This home, which sometimes looks like it's melting, and other times looks like a forest mushroom, sits on Sturgeon Creek. It's surrounded by 3.28 acres of gardens and forest and is very private. It comes with 570 feet of shoreland with tidal access for kayaking, swimming, fishing, and boating. It's listing for only $679,000.
You can have dinner or breakfast in the riverside screened pavilion next to a waterfall. If you love gardens, you have gorgeous grounds to roam. Inside, there are almost 4,500 square feet of living space. According to Coldwell Banker Homes,
There are many options on each floor for bedrooms, great rooms, home office, art studio, music room, exercise room, root cellar, sauna, 4-season sunroom/potting studio, library, secret sleeping porch, and more!
You had me a secret sleeping porch. It does need some help, so you'll need to have some vision. But this is definitely a house to fall in love with. It's got 4 bedrooms and 3 bathrooms (2 full 1 half). They just started showing it, and if you want to make an offer, you have to by Tuesday 6/14 by 5 pm. Take a peek inside!
Whimsical Eliot Home for Sale