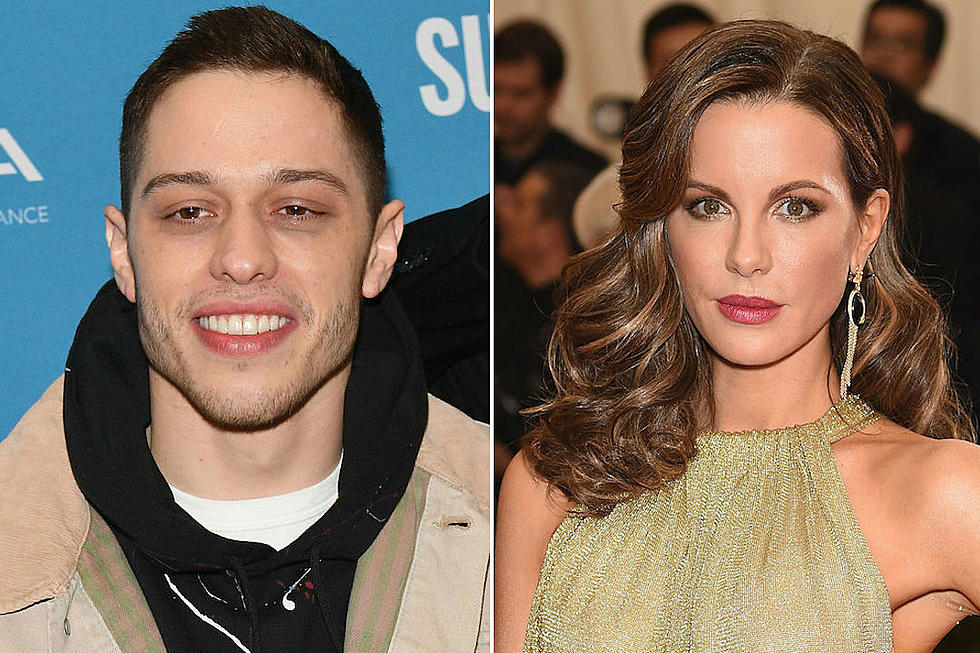 Did Pete Davidson and Kate Beckinsale Call It Quits?
Dia Dipasupil/Dimitrios Kambouris, Getty Images
Just when we thought things were starting to get serious between Pete Davidson and Kate Beckinsale, it sounds like the flame fizzled out as quickly as it ignited earlier this year. A source close to the couple has told Entertainment Tonight that they are no longer romantically involved.
"They're still friendly but are not on romantic terms," the source said.
The Saturday Night Live star had people questioning the status of his relationship when he recently admitted to feeling "lonely" while discussing Mortal Kombat 11 during an interview on The Tonight Show Starring Jimmy Fallon.
"There's this guy that I'd really like to kill [in the game] 'cause he looks like a real douchebag," Davidson explained. "Also he has, like, a hot daughter, which is weird because I'm, like, lonely and she's, like, not real. So there's that in the video game as well—sexual confusion. The effects are, like, really good."
This relationship follows Davidson's whirlwind engagement to Ariana Grande, which ended in October.
Worst Celebrity Breakups of 2018