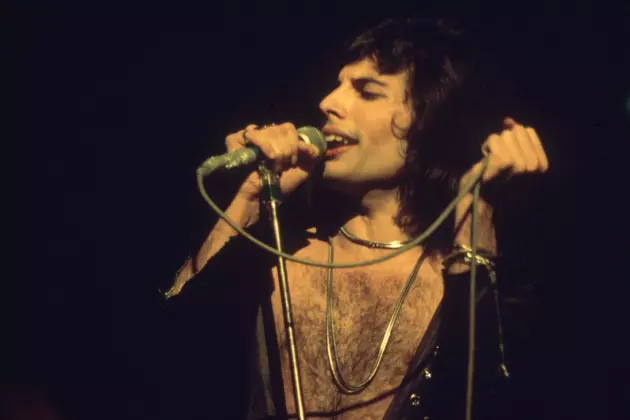 Queen's 'Bohemian Rhapsody' Returns to Hot 100 for Third Time
Keystone, Getty Images
Queen's 1975 single "Bohemian Rhapsody" re-entered the Billboard Hot 100 singles chart for a third time this week, marking three separate decades the song has now charted.
It's a rare occurrence, previously achieved by only Prince's "1999," Michael Jackson's "Thriller" and a number of seasonal songs such as Christmas tracks, Billboard reported.
"Bohemian Rhapsody," taken from Queen's fourth album A Night at the Opera, was first released in October 1975 and reached No. 9 in 1976. It peaked at No. 2 on the back of the movie Wayne's World in 1992. Its third appearance is a result of Freddie Mercury movie Bohemian Rhapsody, which stands a good chance of becoming the biggest-grossing music biopic of all time. Its success sent the soundtrack album to No. 3, Queen's highest chart position since 1980.
Peter Freestone, who was Mercury's right-hand man for the last 12 years of his life, recently queried whether the singer could have managed to create "Bohemian Rhapsody" in the modern world.
"I do believe it was an amalgamation of two or three tracks that he had thoughts about, but he didn't know where any of them would go," Freestone said. "It wasn't until he got into the studio that things started coming together. ... Nowadays everybody records everything on their computer at home, then goes to a studio to have it mixed. Freddie refused, always, to have any sort of equipment at home. He had his piano that he composed 'Bohemian Rhapsody' on; that was there. But there was no equipment. Home was home – that was his quiet life away from work."
Bohemian Rhapsody is in theaters now.