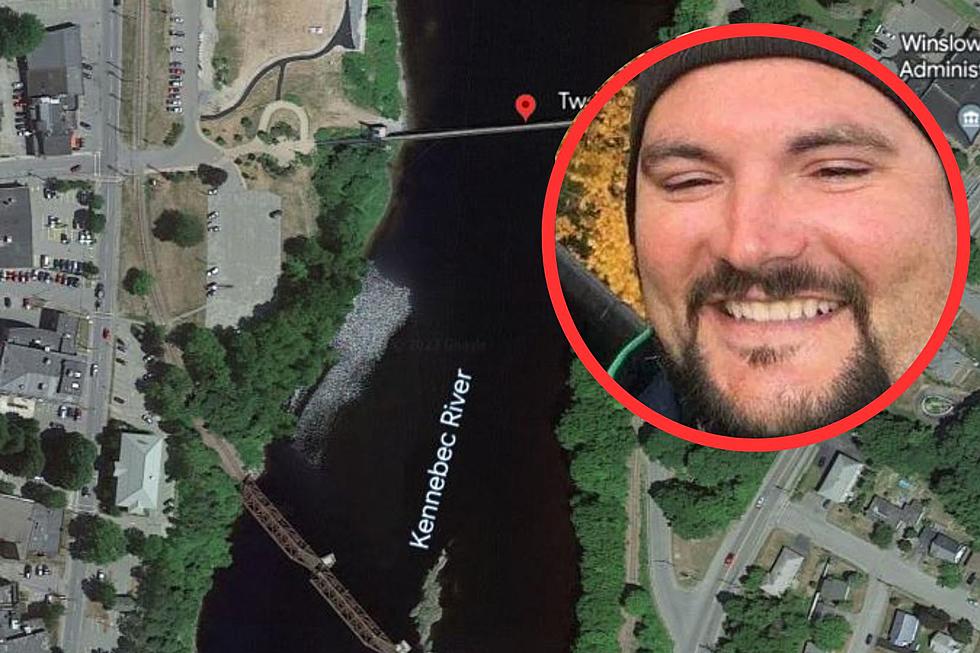 Rescuers Searching For Waterville, Maine Man Believed to be in The Kennebec River
Google Earth, Waterville PD
A missing Central Maine man, believed to be in the Kennebec River, is being searched for by area rescue agencies, according to the Kennebec Journal.
The article explains that James Lessard, 42 of Waterville, may have entered the Kennebec River near the River Walk back on August 21st. The Waterville Police Department says that Lessard, a transient of Waterville, likely entered the river near the North end of the River Walk.
A post on the department's Facebook page explains that the Waterville Police and Fire Departments conducted a very extensive search and rescue operation that included several pieces of equipment including rescue boats and a drone, however, officials were unable to locate Lessard.
The State of Maine Warden Service and State of Maine Marine Patrol were both notified and asked to assist and as such are now leading the search.
Waterville PD says that their current search efforts include air assets, boats and even search and rescue divers.
They are asking that anyone who may have information, or who may have been in the area the morning of the 21st, please call the Waterville Police Department at 207-680-4700.
This is a developing story that we will continue to keep updated as more information becomes available to us. Our thoughts go out to Lessard's family and friends during this trying time.
The 11 Most Dangerous Places To Live in Maine Right Now
Based on crime statistics and patters, here are the most dangerous cities in Maine for 2022