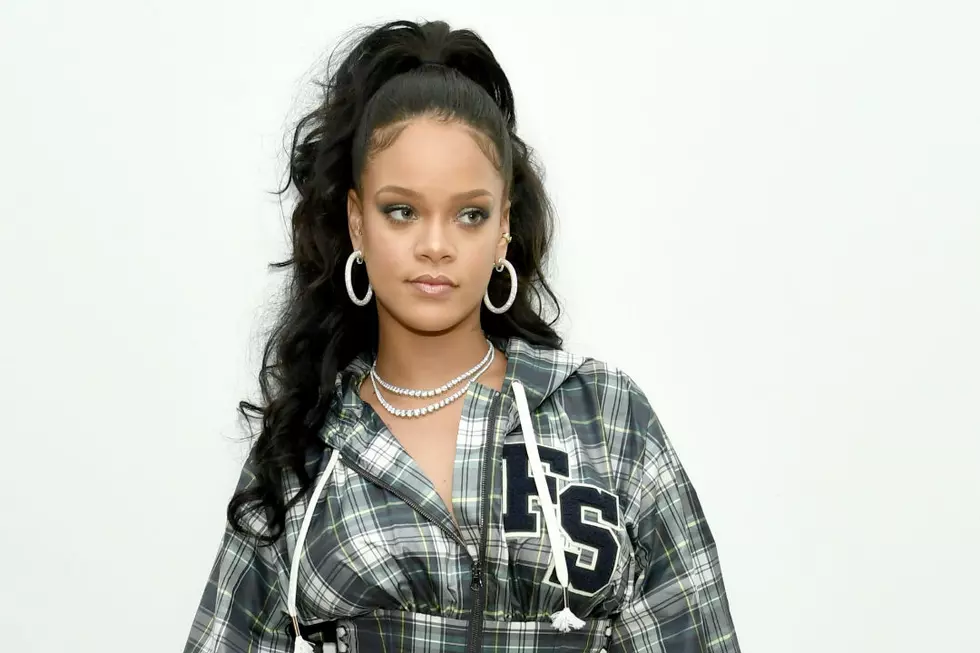 Rihanna Shines Like a [Stolen] Diamond in New 'Ocean's 8′ Poster
Dimitrios Kambouris, Getty Images
The poster for the forthcoming Ocean's 8, the highly anticipated all-female reboot of classic heist film Ocean's 11, is finally here, and Rihanna, for one, is shining like a stolen diamond.
The film, which will also star Mindy Kaling, rapper-comedian Awkwafina, Cate Blanchett, Sandra Bullock and Helena Bonham Carter, will land in theaters next summer, and if the new art is any indication, it'll be worth the wait. Boasting the tagline "Every con has its pros," the image finds the leads — all donning shades — standing staggered across a row of red stripes.
And Rih fans are going wild over their queen.
"I got a text message from Rihanna — she sent, like, a crying-laughing emoji congratulating me on winning the Golden Globe," Paulson said. "And I was like: 'Rihanna's not sending an emoji!' — and then the next day on set she was like 'Yeah, that was me!' And I thought 'I can't believe she texted me!' I haven't heard from her in a long time, I will say..."
Sadly, Ocean's 8 has already drawn legions of male trolls, who've taken aim at the prospect of a movie that exclusively stars women.
Rihanna Proves She's Hollywood's Hottest Style Icon: