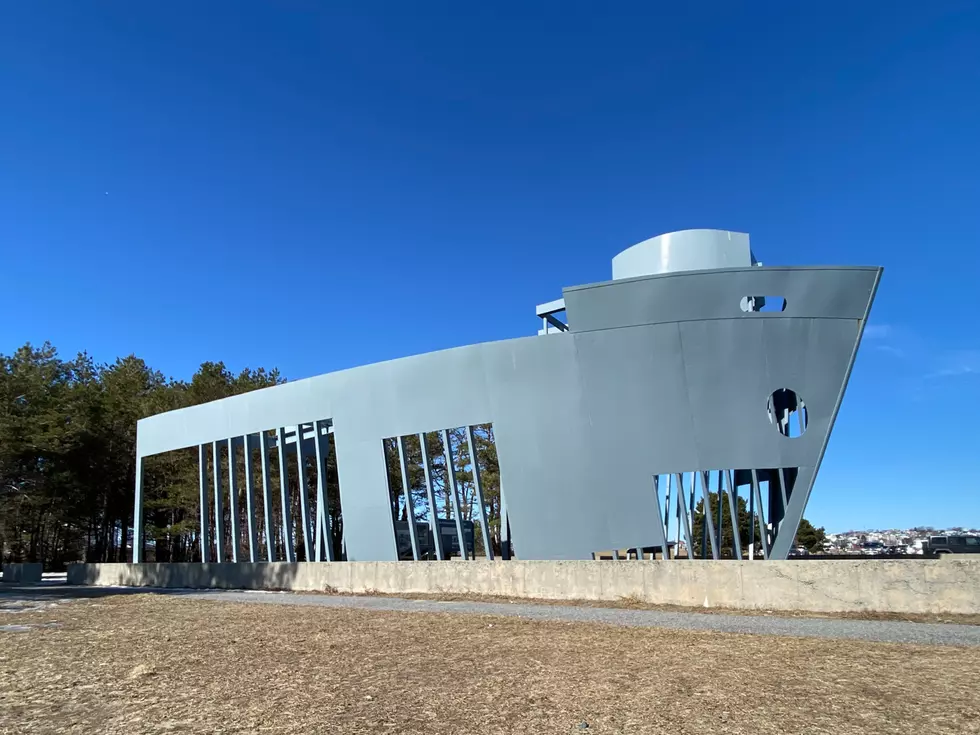 South Portland's Liberty Ship Memorial an Interesting Find
Renee Nelson
I was recently in South Portland running some errands…like a run to Trader Joe's in Portland, a stop at the Maine Mall, and a few other things. But I had some extra time and ShadowDog needed to go for a walk.
We ended up in South Portland at Bug Light Park in South Portland right on the water.  It was a beautiful sunny day and for early March in Maine it was warm-ish.
As I am out waking ShadowDog so he can do his doggie-thing (if you know what I mean).  Being a responsible dog owner…I had picked up his doggie poo and was walking over to the trash when I find this huge boat thing.
It is a memorial of the Liberty Ships that were built in South Portland during WWII. Hundreds of ships were built in South Portland by thousands and thousands of Mainers for the war effort.
The information has a listing of the Liberty Ships that were built on that site, more about the war, the people and life during World War II.
What I also noticed was a marker near the parking lot was a small memorial in memory of the neighborhood that once was. There had been a community of people living on that point of land that had to move out so a working waterfront could be created.
Sometimes when you are going to a place specifically for something it can be disappointing, but then you find something so cool and totally unexpected…it can make your day, this discovery sure made mine.
Check Out the Wide Variety of Looks, Styles of Police Cars Across These Maine Cities, Towns
50 Famous Brands That No Longer Exist