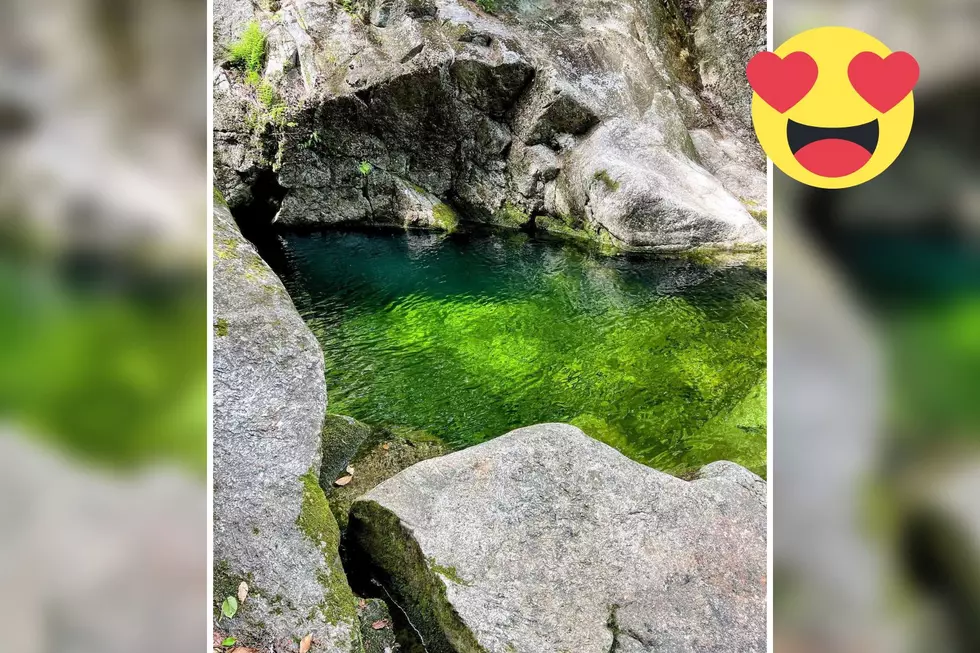 Take a Chilly Yet Refreshing Dip in This Secret Emerald Pool in New Hampshire
madcyclist69 via Reddit, Canva
The Granite State never ceases to amaze me with all of her natural beauty. We have lakes, mountains, the ocean, we have it all! And sometimes, there is beauty hiding in the most unsuspecting places.
A Reddit user named madcyclist69 shared this photo of an emerald pool on the New Hampshire subreddit group the other day. There is no filter or anything funky on this photo. That is the actual color of the pool. How amazing is that?
The comments came pouring in from fellow Redditors sharing fond childhood memories of taking a dip in its chilly waters. It was called a "shock to the system" multiple times.
It is located just off the Baldface Circle Trail on 2223 Main Road in Chatham, NH. It's less than a mile in. You must follow the trail along the river for a little bit, and eventually you'll come to the pool. You can't miss it.
Rumor has it that it's the perfect place to soak those muscles after a long hike, because it truly feels like ice.
According to Alltrails.com, it gets its color from algae living on the rocks at the bottom of the pool.
Some things to keep in mind before visiting the Emerald Pool off of Baldface Trail:
Rocks are slippery, bring water shoes!
BUG SPRAY is a must.
There is a place where people jump off into the water.
Your dogs will be obsessed.
It's really, really, really cold, and yes all of those "really's" were necessary.
For more photos and info about the Emerald Pool off Baldface Circle Trail, check out All Trails.
These Are the Pros and Cons of Living in New Hampshire
The people have spoken! (And by the people, I mean Redditors in the New Hampshire Reddit group) When asked what the pros and cons are of living in New Hampshire they served up the cold hard truth. Here's what they said.
12 Things That Shock People After Moving to New Hampshire
Time to look at New Hampshire through the eyes of a new comer! What do we do differently that people from elsewhere think is weird? The answer is...A LOT OF THINGS.