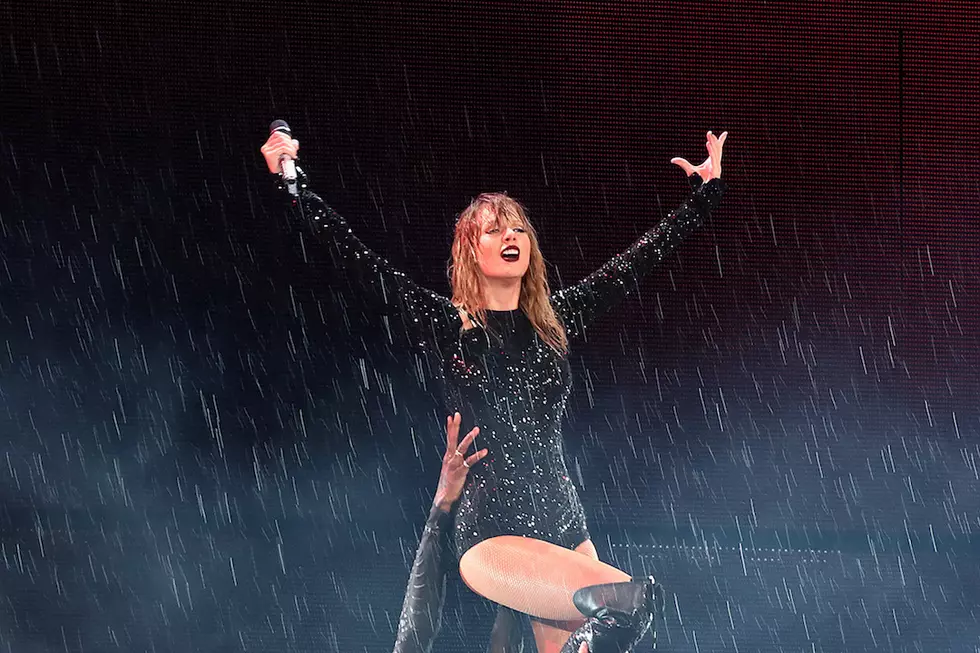 Taylor Swift's 'Reputation' Is 2018's Biggest Album
Mark Metcalfe/Getty Images
The pop star topped Billboard's year-end list with reputation taking to top spot on the Billboard 200. She's the first artist in history to have the highest-ranking album with three different projects. Swift, 28, previously took the title with 2015's 1989 and 2009's Fearless.
Adele also took No. 1 on the Billboard 200 three times, but with just two albums: 25 in 2015 and 21 in 2011 and 2012.
Swift's reputation first landed at No. 1 on the Billboard 200 in December 2017, the first week of the chart year. It stayed there for four full weeks and remained in the top 40 for 48 weeks. Drake dethroned Swift with Scorpion in July 2018, but stayed at No. 1 and stayed there for five weeks.
Post Malone's beerbongs & bentleys and Stoney are among the top 10 on the Billboard 200. The two albums are seated at No. 3 and No. 9. It's the first time a hip-hop act has ever achieved such a feat.
While Swift's album reigned supreme, she wasn't the top artist of the year. That title went to Drake, who dominated several categories on Billboard's charts thanks largely to his hit-fill album, Scorpion. Several songs of the album, including "God's Plan," charted in the weekly Billboard 100.
Drake is the first rapper to be crowned top overall artist of the year since 2005. He's the third rapper in history to take the title. Only 50 Cent and Nelly previously achieved the accolade.
Taylor Swift's 'Reputation' Tour: See All the Celebrity Guest Stars