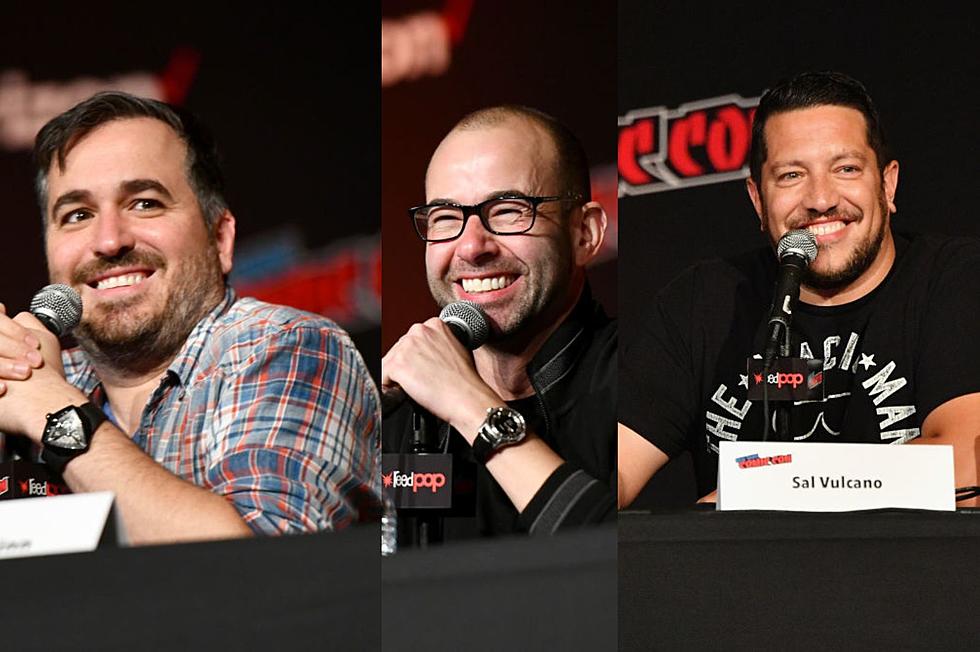 The Impractical Jokers Coming To Maine This April
Getty
The Impractical Jokers are going to be coming to Maine this spring.
According to the Cross Insurance Center website, the TruTV comedy troupe will be bringing their live comedy tour to the Cross Insurance Center in Bangor on Thursday, April 27th, 2023.
After taking three years off due to the pandemic, Q, Murr, and Sal are finally back on the road with their DRIVE DRIVE DRIVE DRIVE DRIVE Tour.
The website describes the show as:
Off the heels of the successful season 9 return of Impractical Jokers and its new celebrity format, Q, Murr and Sal are excited to be back on tour for the first time in three years, bringing new jokes and videos to fans across the nation.

Tickets are on sale now and range in price from about $55 to $155.  You can get tickets and more details HERE
For many fans, this show is a long time coming.  They had been scheduled to perform in Maine in December of 2019, but the show had been postponed due to a medical issue.  Before the rescheduled show could happen, the pandemic put a stop to all live events.
Even though hidden camera shows have been around almost as long as there have been TVs, there was something special about the Impractical Jokers.  The show leads were in a competition with each other.  And, the loser of the episode's competitions ended up having to participate in some kind of really awkward punishment.
Are you planning to go?  What shows are you planning to see this summer?  Let us know by sending us a message through our radio station app.
Food & Personal Care Shortages We Could See In 2023
Here are some of the products that shoppers in New England could see shortages of in the next year. What else have you noticed missing from store shelves? Let us know by sending us a message through our app.