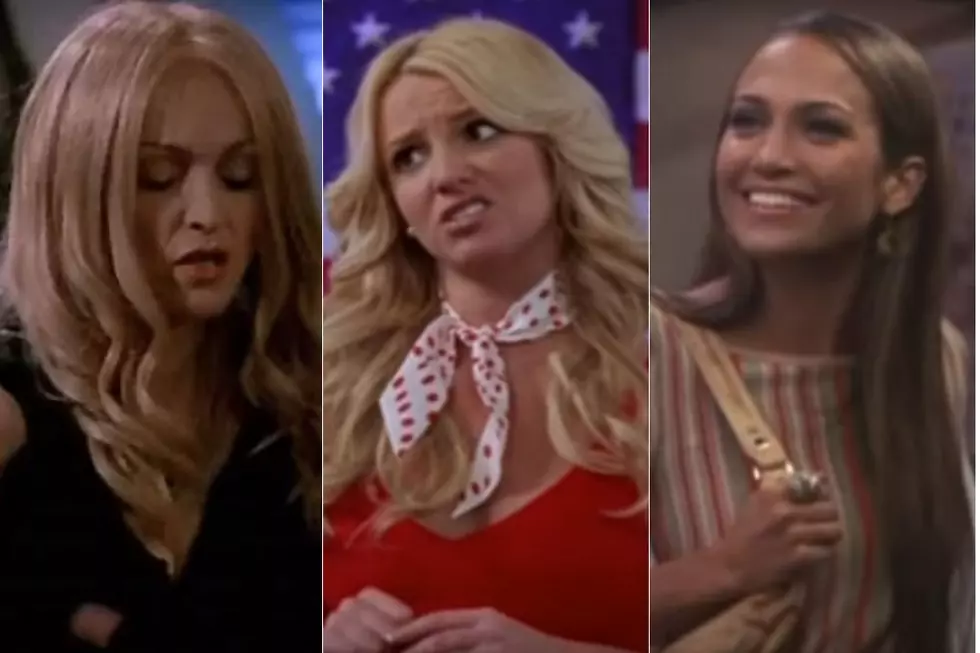 From Britney to Cher: 12 Pop Icons Who Made 'Will + Grace' Can't-Miss TV
YouTube
Celebs Who Appeared on 'Will & Grace'
When Will & Grace went off the air exactly 10 years ago in May 2006, it had, of course, cemented a legacy as a pioneer in LGBT entertainment. But true pop culture fans would be remiss to forget it was also NBC's own weekly red carpet report.
The show, one of the final staples of the network's Must-See TV, followed a gay lawyer, an eccentric interior designer and their two friends who proved to be as useful as spoons in a steakhouse. But when Will wasn't busy perfecting litigation and Grace wasn't (at times literally) wrapped up in taffeta choices, the sitcom welcomed stars including Janet Jackson, Cher and Jennifer Lopez after its 1998 premiere.
Sometimes the stars played themselves: Debbie Harry showed up in an episode to mourn wealthy socialite Karen's dead husband, Barry Manilow appeared as a sought-after pop act on tour. Other times, they assumed new identities: Ellen Degeneres was a nun in possession of Grace's ensouled jalopy, Britney Spears was a closeted lesbian who had dreams of spearheading her own conservative talk show. Either way, the flurry of pop icons gave the show enough star power to jump-start a new universe, and ensured no subsequent program would match its paparazzi-appeal.
Look back at the stars that made Will & Grace an A-list affair in the gallery above, and tell us if there's a particular appearance you still remember.
Nostalgia Alert! 20 TV and Movie Casts Reunited