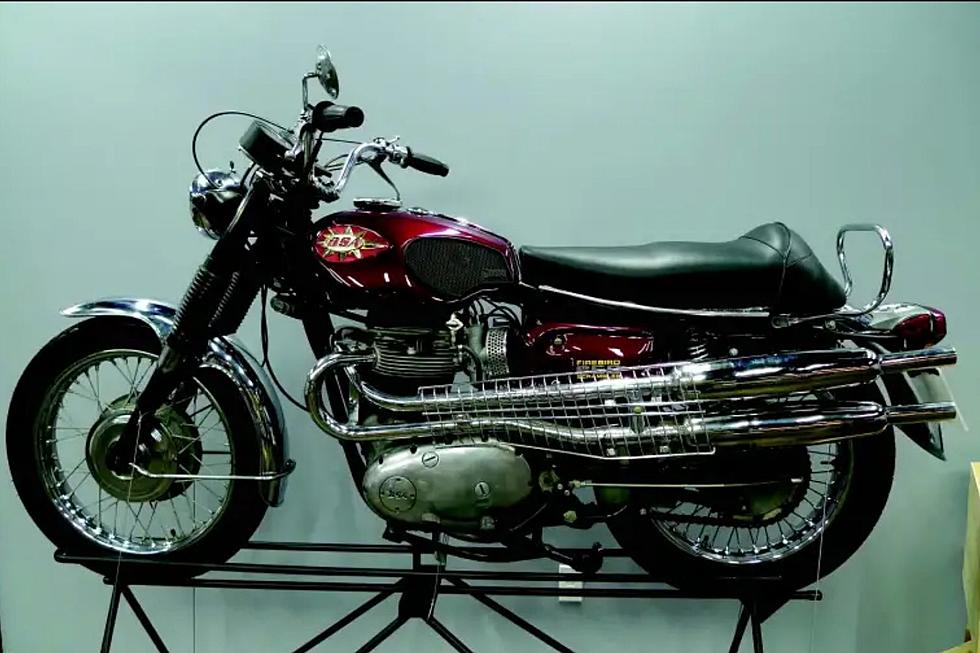 Check Out This Free Vintage Motorcycle Museum in Massachusetts
CycleClassicCafe.com
Motorcycles are everywhere.  That's what the bumpersticker says, and it's true.
In the Live Free Or Die state, we love riding down a mountain road or by the lake with the wind blowing through our hair.  Our obsession with these metal beasts is longstanding, so imagine my surprise when I stumbled onto this gem.
Cycles Classic Cafe is a one-of-a-kind place at Cycles 128 in Beverly, Massachusetts, and is part of the New England Power Sports Company, which includes Plaistow Powersports.
According to the Cycles Classic Cafe Museum website, the idea became a reality for curator Rob Cerundolo thanks to the 2020 pandemic. Rob had wanted to create this collection for years, but never had the time.
When the pandemic created the slowdown in business, this time was used to breathe life into the many bikes, motorbikes, and classics that customers dropped off or brought in over the years, according to the website.  That's right, they already acquired most of these antiques and unique bikes from people who didn't want them, but didn't want to toss them either.
In the summer of 2020, Rob and his team created a space to display the cool collection, then went searching for true antiquities in the world of motorbikes for their "automobilia collection," according to the website.
The rusted and well-used and loved collection serves as the crème de la crème of motorcycles.
The eldest of the classics is a 1907 Merkel Light, which is not only old, but rare, according to the Cycles Classic Cafe Museum website. The other proud moment came when they acquired a 1924 Ner-A-Car.
This is a 1921 Monet Goyon Automouche.
Here's the best part: admission to this museum is FREE.  The company just wants to share the joy of a classic cycle collection.  Find more info here.
Want to take a road trip to see some vintage bikes?
Here Are 25 Words, Phrases That Only New Englanders Say
26 Celebrities Spotted in New Hampshire and Massachusetts