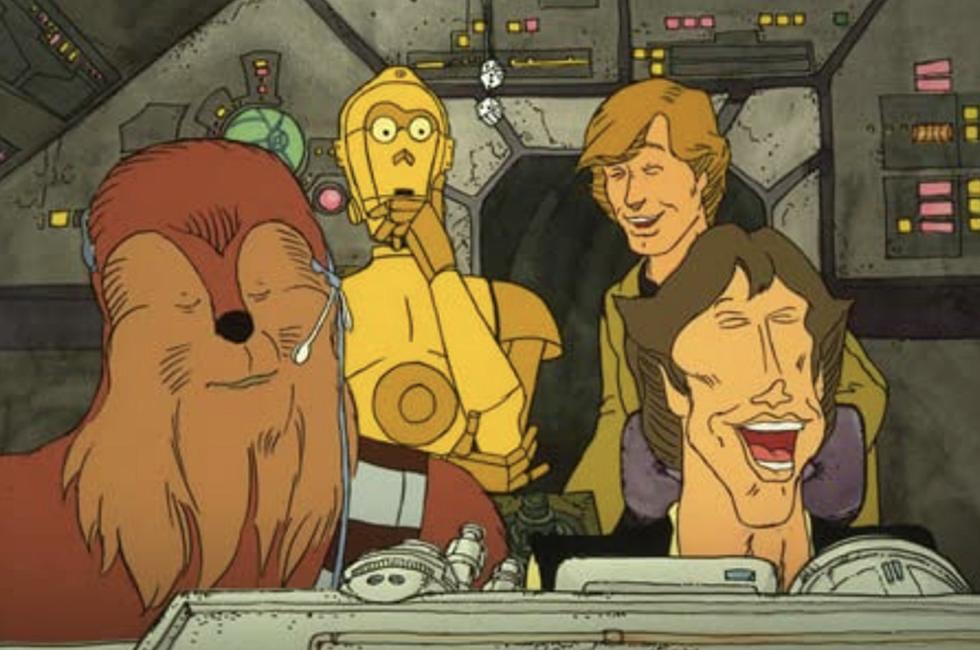 A Documentary Reveals How the 'Star Wars Holiday Special' Happened
Lucasfilm
If you thought Star Wars: The Rise of Skywalker was bad, you ain't seen nothing.
The Rise of Skywalker was practically The Empire Strikes Back — hell, it was practically The Godfather — compared to The Star Wars Holiday Special, still the most notorious disaster in the history of Star Wars. The TV special was made in 1978 by CBS, and was technically the first official continuation of Star Wars after the original 1977 film. It was also an abject horror show, with bizarre musical numbers, random guest stars, horrible special effects, and a tedious story about Chewbacca heading to his home to celebrate "Life Day" — his planet's equivalent of Christmas.
The special aired only once, and was such a titanic failure that it was never officially screened again and never released on home video on any format. The only way to watch it for the last 40+ years was on a bootleg (although one segment, an animated cartoon that was the first appearance of Boba Fett, has been released a handful of times, separate from the rest of the special).
Exactly how this monstrosity came into existence and what happened to it afterwards is now the subject of a documentary, A Disturbance in the Force, which is about to premiere later this month. The film features archival footage and interviews with the likes of Kevin Smith, Seth Green, and more. Here's the trailer for the film:
Here is the official synopsis for the doc:
In 1978, CBS aired the two-hour "Star Wars Holiday Special" during the week of Thanksgiving and was watched by 13 million people. It never re-aired and is considered one of the worst shows to ever air on TV. While some fans of the franchise are aware of this dark secret, this bizarre two hours of television still remains relatively unknown among the general public. Simply put, we will answer how and why did the "Holiday Special" get made.
A Disturbance in the Force: How the Star Wars Holiday Special Happened premieres at the South by Southwest Film Festival later this month.
The Worst Moments in the 'Star Wars' Prequels
Some people have come to love the Star Wars prequels. These moments show why we're still not fans.