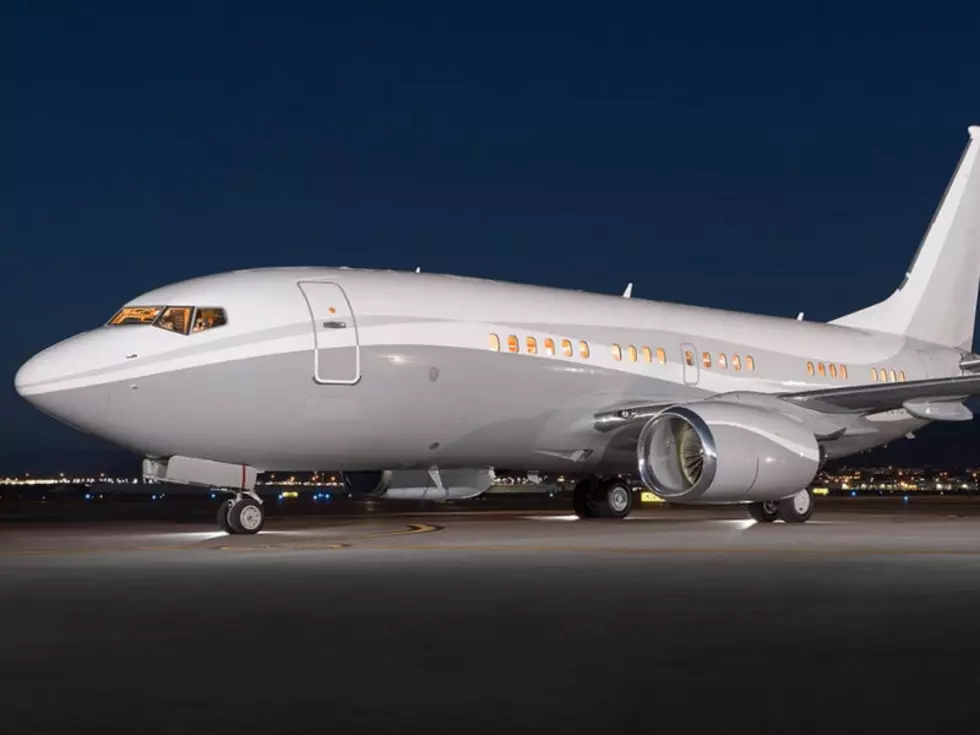 Peek Inside The Luxury Jet That Flew Joe Biden To Washington DC
Jet Edge International
According to Business Insider, when President-elect Joe Biden arrived in Washington DC for Wednesday's inauguration, he did not do it on board a US Air Force plane (as he will be for at least the next four years).  Instead, he and his family took a chartered Boeing 737.
As we understand it, the only reason he chose to fly the 78 miles between Delaware and the Capital was because there were security concerns with his preferred method of travel – Amtrak train.
This was no ordinary, 737, though.  This was a luxury version of the passenger jet normally operated by the world's major airlines.  In some ways, it is really unfortunate the trip between Delaware New Castle Airport and Andrews Air Force Base was so short.  The flight, which would have lasted minutes, would not have given the now President of the United States a chance to fully enjoy all the plane had to offer.
The aircraft, operated by California's Jet Edge International charter company, is a pimped out (how else can you put it?) Boeing Business Jet 737 with a range of 6,200 nautical miles.  The plane can comfortably seat 16 passengers.  It also features 6 beds and has three bathrooms with showers.
It has a full galley with microwaves, convection ovens, coffee makers, refrigerators, and more.
The jet features a private office area and plenty of lounge space.
It is fully wired, too.  It has complimentary domestic wi-fi and the ability to get connectivity if you fly internationally, too.  There are several HD TVs with Apple TV and blue-ray players.  It also has the Skyflix movie service and iPads to watch movies on.
Take a look:
While we don't know exactly what it would cost to charter the plane, we can guess that even a short trip would run you tens of thousands of dollars.
You can get more details about Jet Edge's entire fleet on their website.
KEEP READING: See the richest person in every state