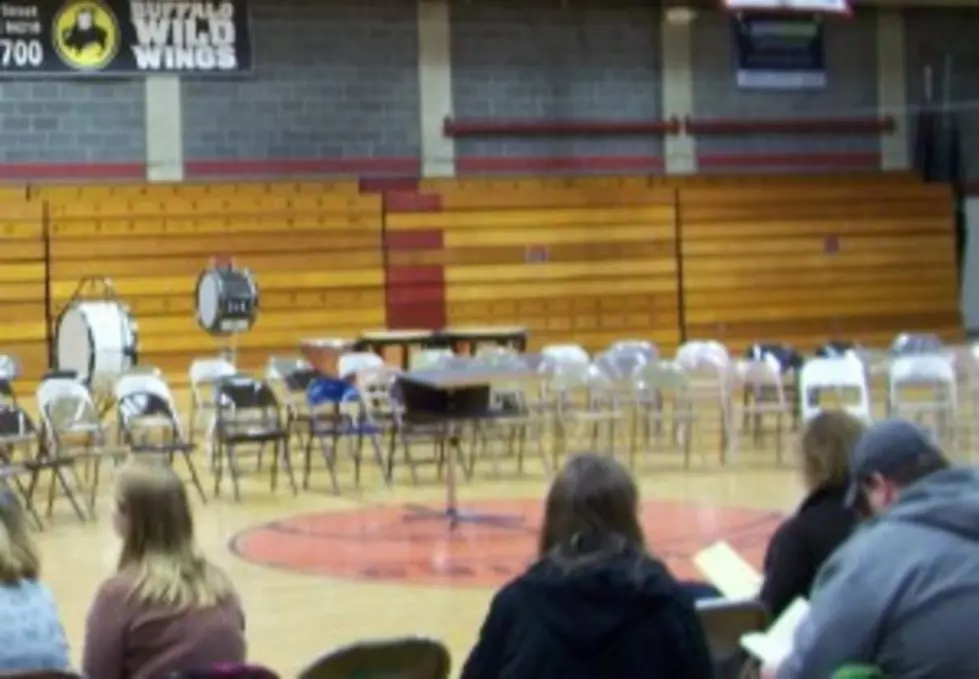 Auburn School Department's 'All-City Band Concert'
Waiting for the show at ELHS
This evening at Edward Little High School it was the Auburn School Music Department's 'All-City Band Concert.' Both of my boys were a part of it. Justin is a first year saxophone player and Dylan plays trumpet and is in the Auburn Middle School (AMS) Band.
The younger kids are fun to listen to because you can hear the their passion in their instrument play. Justin's elementary first year students performed 'London Bridge' (the original, not the Fergie version)  and 'Skip to My Lou.'
Dylan's AMS band performed a couple of classical pieces and sounded elegant, but never heard them before in my life. The AMS band performed 'The Appalachian Suite' and 'Incantation & Ritual?'
The Edward Little High School band did some Michael Jackson and it rocked. Then all grades played '25 Or 6 To 4' by Chicago.
A fun time and great job done by all.