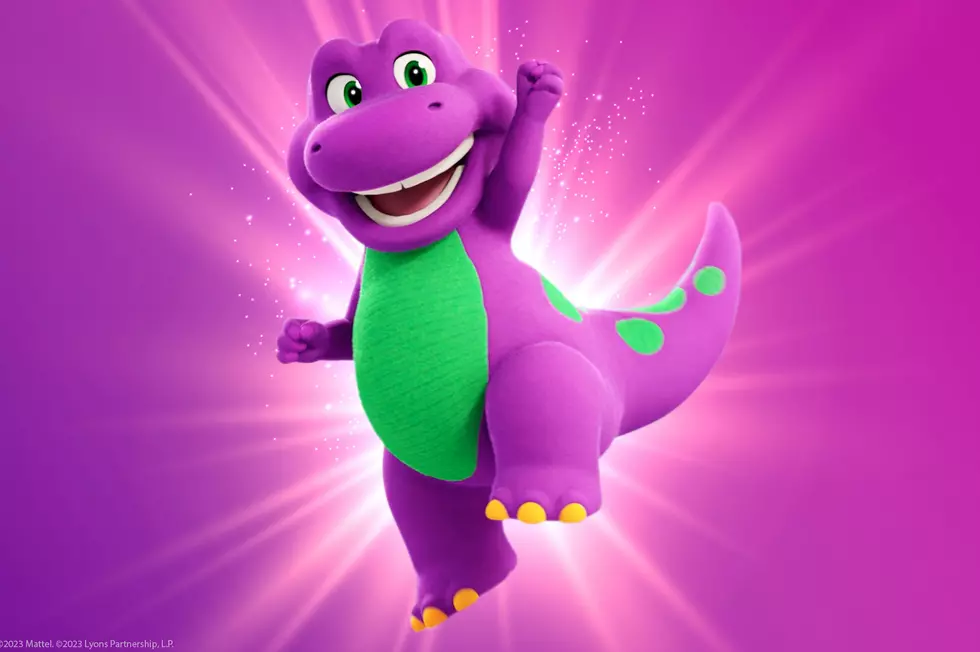 Barney Set to Relaunch With New TV Show
Mattel
Children of the '90s grew up adoring (or avoiding) Barney, the big purple dinosaur who became a cultural icon of the era. Now a new generation of kids will get to love (or be terrified by) him.
Mattel announced today plans to "relaunch" Barney with "a brand-new animated series, set to debut globally in 2024." The new series is part of what the press release describes as a "comprehensive revitalization of the Barney brand will span television, film, and YouTube content as well as music and a full range of kids' products including toys, books, clothing, and more." The new show, like the old will be aimed at preschool kids and feature Barney on music-filled adventures.
Here was how Mattel's Fred Soulie described the new show:
In creating the new series, it was important to us that we properly reflect the world that kids today live in so that the series can deliver meaningful lessons about navigating it. With our modern take on Barney, we hope to inspire the next generation to listen, care, and dream big. We think that parents, many of whom will fondly remember the original Barney from their own childhoods, will love the show, too.
The original Barney & Friends aired for 14 seasons and more than 250 episodes on PBS. Unlike this new show, the old one was live-action, with a performer inside an oversized dinosaur costume and a voice provided first by Bob West and later by Dean Wendt.
The press release makes no mention of a movie that has long been a source of significant curiosity for movie lovers: A Barney film that was being overseen by Get Out and Nope's Daniel Kaluuya. First revealed back in 2019, Kaluuya himself said last summer that the movie was "still in early development and the script is being reworked." It's not clear how Mattel's plans for a whole new Barney affect Kaluuya's project. (Don't ruin this for us, Barney. We'll never forgive you.)
The Best Children's Shows in History