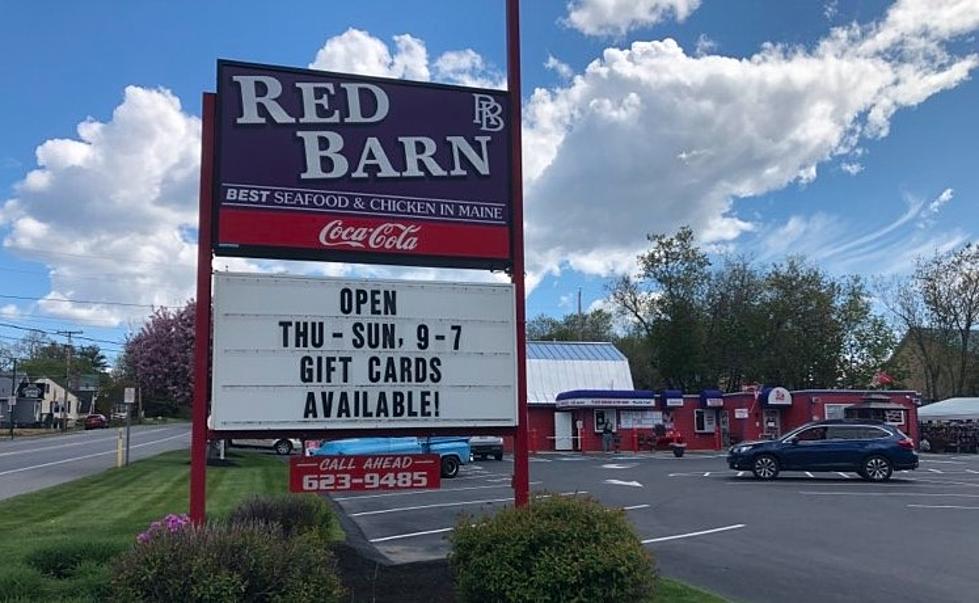 Benefit At The Red Barn On Monday For Family Of Cony Road Tragedy
Red Barn via Facebook
I was very saddened to see the news of a terrible of the car crash that claimed the lives of two women and a 1-year-old child on Thursday in Augusta. Anytime I hear a story like that about any of our neighbors here in Maine, it is certainly upsetting. When it happens in my hometown, I am particularly affected by it.
I cannot begin to imagine the pain this family is experiencing right now. Through the difficulty of such a horror, it is beautiful to see members of community that I was raised in coming together to help as best they can.
It seems that whenever support is needed, our friends at the Red Barn on Riverside Drive in Augusta are there to step up and do what they can.
In a post today on the official Red Barn Facebook page, it was announced that the there will be a benefit on Monday May 24 from 4p-7p.
When you are as moved as we are by this very sad incident, it is good to know that there is a place to go and be of loving assistance to the family that lost their loved ones.
If you can't make it to the Red Barn in person, they will be accepting donations over the phone on Monday as well. Please call 207-623-9485.
KEEP LOOKING: See What 50 of America's Most 'Pupular' Dog Breeds Look Like as Puppies
10 Maine and New Hampshire Spots You Have to Visit