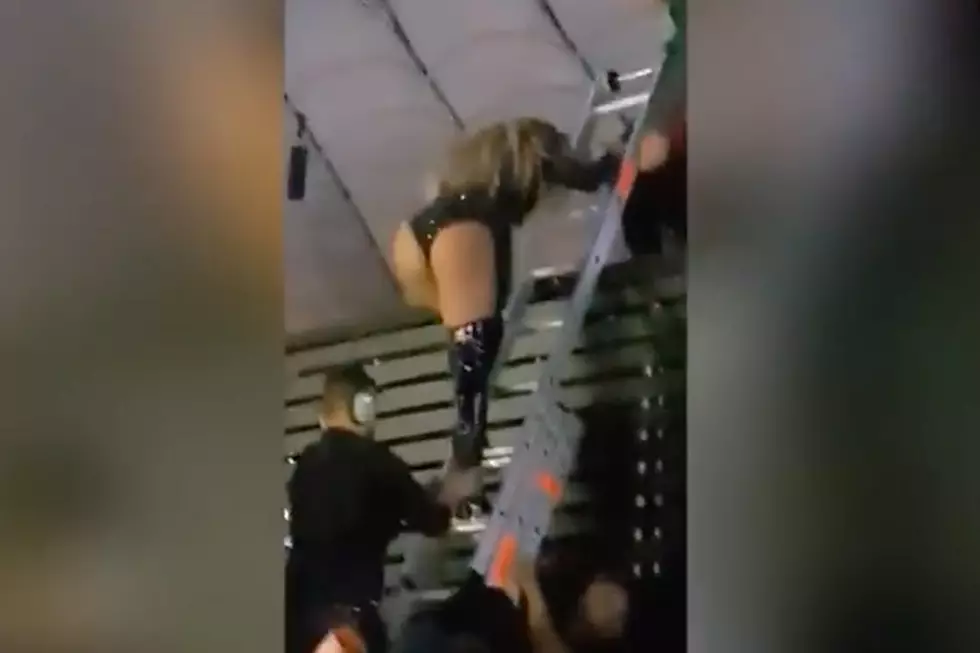 Stage Malfunction Forces Beyonce Down a Ladder – In Heels!
YouTube / Kuba Kuca
Beyoncé was forced to climb down a 15-foot ladder - while wearing high-heeled boots, no less - when the "flying stage" she was on suddenly stopped while she was performing during the On The Run II tour with her hubby Jay-Z this weekend.
The incident occurred on June 30 during the couple's show in Warsaw, Poland. Fans captured footage of the moment the floating stage—a major part of the Carter's show finale— abruptly halted while Bey was singing a rendition of her duet with Ed Sheeran, "Perfect."
Always the consummate professional, Bey averted disaster and eventually (and somewhat reluctantly) climbed down a ladder to get off the broken stage. Who can blame her for being hesitant to climb down a ladder in those heels? Besides, she needed a couple of minutes to blow kisses to her fans before making her careful descent.
The OTRII kicked off with a 18-date European run on June 6, which was bolstered by the release of the duo's surprise collab album, Everything Is Love, on June 16. It's predicted that the OTRII tour could net between $180 million and $200 million, which is almost double the amount of their 2014 tour.
Bey and Jay will head back to the states for the North American leg of their tour on July 25 with a show in Cleveland. The tour wraps in Seattle on Oct. 4.
You can watch a full clip of Beyoncé's stage malfunction drama unfold below.
50 Greatest Female R&B Artists of the 90s