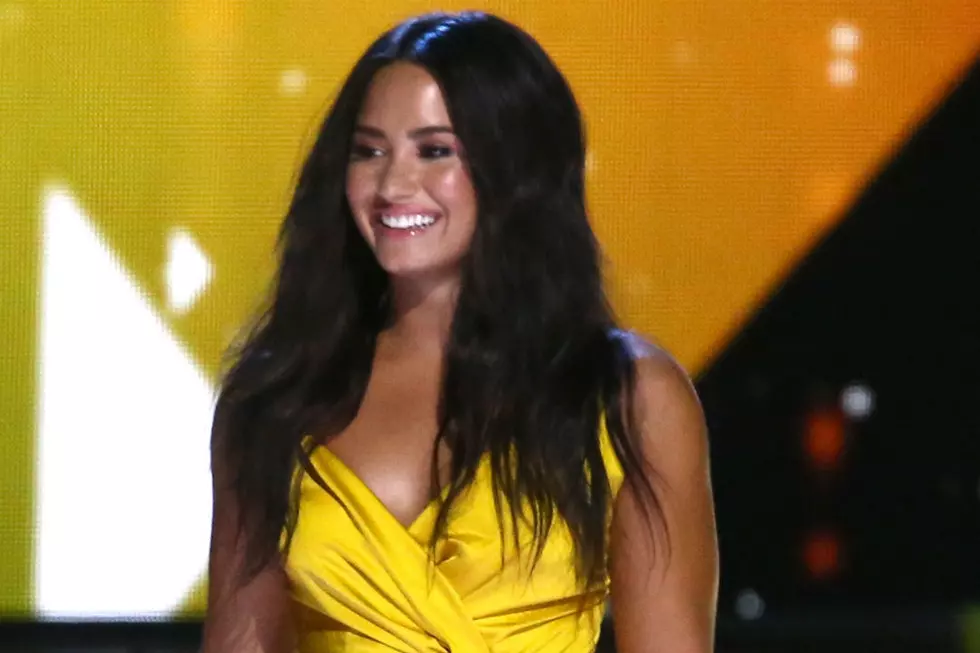 No Apologies: Demi Lovato Teases New 'Sorry Not Sorry' Single
Tommaso Boddi, Getty Images
Cool [and unapologetic] for the summer: Demi Lovato's got a new single on the way, and she's fresh out of contrition.
The Confident singer, who most recently teamed up with Cheat Codes for "No Promises," announced on Twitter earlier today (July 6) that her next new single is less than a week away from release, and "Sorry Not Sorry" promises to be a real tell-off to the haters.
"My Lovatics!! Are You Ready??" Lovato captioned the GIF above, in which a window rolls up and reveals the single's title. Lovato had teased a cryptic "#SNS" just a day earlier.
Lovato told Amazon that the song probably won't sound exactly like the title suggests it might.
"'Sorry Not Sorry' is basically a song to the haters that is basically saying, you know what I'm good now and sorry I'm not sorry that you may not be loving where your life is at the moment," she said. "A lot of people hear the song and they think it's about a ex-boyfriend or something like that but it's actually just a song about the haters."
And fans were more than ready to usher in the first taste of the singer's sixth studio album. "YESSS LEGEND ! WE BEEN READY SINCE DAY 1" one replied to the announcement, while another noted "I'VE NEVER BEEN MORE READY IN MY LIFE TAKE MY COINS."
Lovato told Latina in 2016 that she'll shoot for a more soulful sound on her next album, and noted commercial success isn't her priority.
"I don't care about radio hits. When you try hard for that, it doesn't happen," she said. "It's songs like 'Stone Cold' that I don't get tired of singing on tour. I get tired of singing 'Give Your Heart a Break' and even 'Confident' already. I have yet to reach my peak, and also, my voice is better now than it was a year ago. Now I can show people what I can do."
What Artists Looked Like When Their First Albums Were Released: