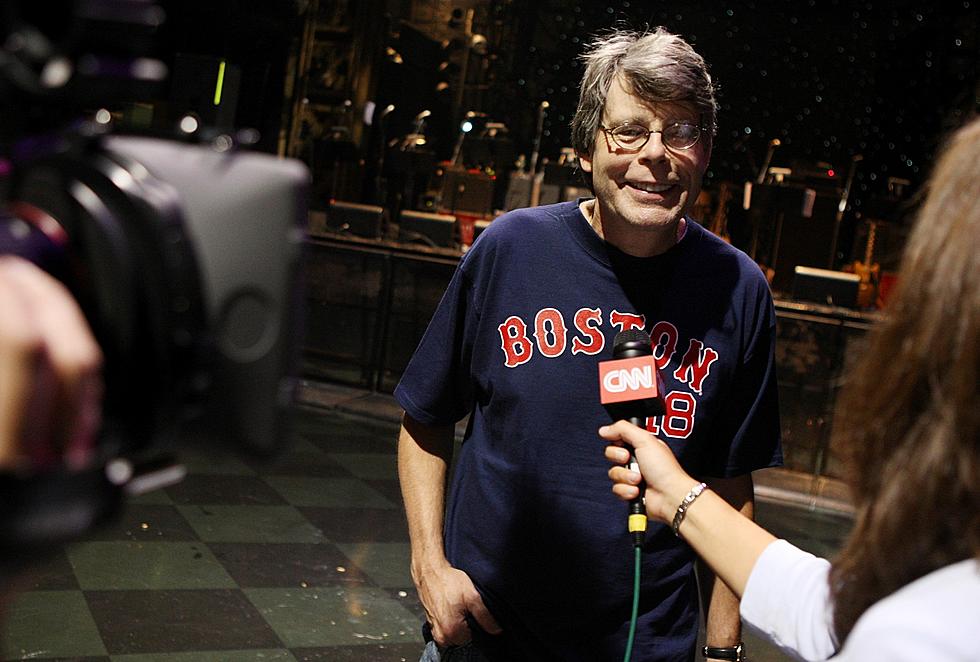 Did You Know Stephen King Owns Radio Stations in Maine? Here's Where.
Evan Agostini/Getty Images
Maine cannot get enough of native son and master of macabre, Stephen King.I know all about his books, movies, mayhem and dark characters.  I love diving into a Stephen King book and getting scared out of my wits, loving and hating every minute of it.  I swear the scariest movie I've ever seen is "The Shining".
There is one thing I did not know about the author, and I happened to stumble upon it on Reddit of all places.
Uber-rich and famous Stephen King owns a group of radio stations in Bangor, Maine.  King is a rock 'n roll fan, so of course he owns a rock station, WKIT-FM 100.3, "Stephen King's Rock Station".  He also owns WZLO, 98.3/103.1 Maine's Adult Alternative , and WZON AM 620.
The Reddit post was very cool too.  It showed a photo of the big framed artwork in the lobby which includes 12 of King's most famous books encased in glass.  That's what first caught my attention.
I work at a radio station owned by Stephen King in Bangor, Maine (AKA Derry) This is a cool poster we have framed and hanging in our lobby.
by u/thatpaulallen in stephenking
The coolest part was the mascot of WKIT.  It's of course, a creepy Doug E. Graves monster reminiscent of Frankenstein but way hipper.
Stephen King is also a rocker with his band "Rock Bottom Remainders" playing for various events and just to have a good time in a creative way.
Let's just say music is in Stephen King's blood as much as ghastly story writing is.
Stephen King Over the Years
20 Helpful Facebook Groups in Seacoast New Hampshire That You Should Join