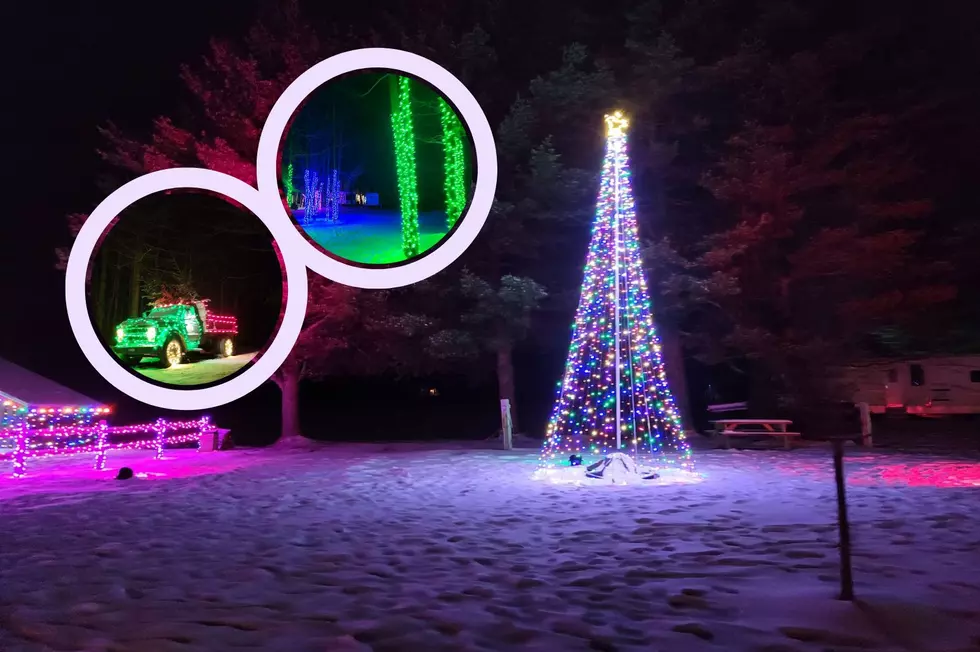 Epic Mile Long Maine Holiday Light Display Is Now Open
Cooper Fox / Canva
In 2021, one of the most talked about Holiday attractions was tucked away down a side road in the town of Winthrop, Maine.
Located at Augusta West Kampground, Winter Wonderland was a mile long drive through (or walk through) Christmas lights display.  The attraction featured lights that danced along the trees, vehicles and farm equipment illuminated by hundreds of twinkling lights, and buildings that were lit by lights.  And, like similar attractions, a synchronized soundtrack was piped out through speakers and a low power FM transmitter (so you could get it in your car).
The light installation was expertly done by SkyBox Holiday & Event Lighting.
They have announced the details of this year's event.
It will run from nowthrough January 1st, 2023.  So, from the Saturday after Thanksgiving (AKA Small Business Saturday) and New Years' Day.
As they did last year, some nights will be drive through nights and some will be walking nights.  Clearly, you can see how it would be a bit of a mess if they did not split the nights up.  Right?  Several nights each week will be dedicated for walking and several will be dedicated for driving.  They explained how the different days will work in an October 15th post on the event's Facebook Page:  Wednesday and Sundays will be scheduled for Driving
Thursday's, Friday's and Saturday's will be scheduled for walking.
You can get all the details from their website.
12 Maine Downtowns That Are Worth A Visit
One of the cool things we have in Maine are a lot of great downtowns. Each one is just a little different and each one has a bunch of great, local, businesses. These are a few you may want to visit in the next year.
Have you downloaded our FREE app?  You can use it to do so much!  Stream the station, message us, and if you leave the alerts turned on we can send breaking news updates and more right to your phone.