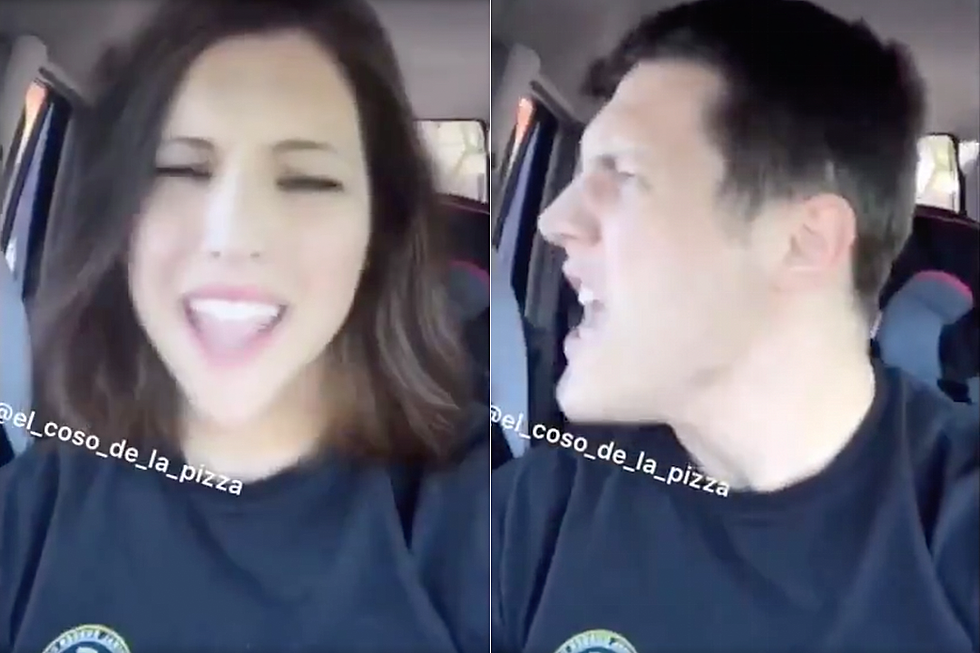 Guy Singing Evanescence With Snapchat Gender Swap Filter Video is Hilarious
Twitter: @lxteefxh
Snapchat's gender swap filter has been a lot of fun for everyone, but not as much fun as it was for one user who unlocked its maximum potential in conjunction with Evanescence's "Bring Me to Life."
Twitter user Latifa uploaded a video of a Snapchatter singing both Amy Lee and Paul McCoy's vocal parts during the song's iconic chorus. With a quick tilt of his head and back, he flip fops between the female and male singing roles and the clip has gone viral, eclipsing 1.25 million views since being uploaded on May 16.
"The only person to use the filter right," Latifa wrote in her post. Watch the clip below.
On the Synthesis album, Evanescence released a reimagined version of "Bring Me to Life" which removed the rap section from the chorus. "God bless the rap, it's part of what got us on the radio, I guess," Amy Lee said, looking back on the original version. "At least according to all the rules of radio that I don't agree with or understand. The rap wasn't part of our original idea or sound, it was a compromise in many ways. So to be able to go back to the original vision for the song was great."
The singer also gave a recent update, stating that Evanescence are hoping to release a new album in 2020 and that this year will serve as a "creation year."
See Evanescence in the Top 100 Hard Rock + Metal Albums of the 21st Century