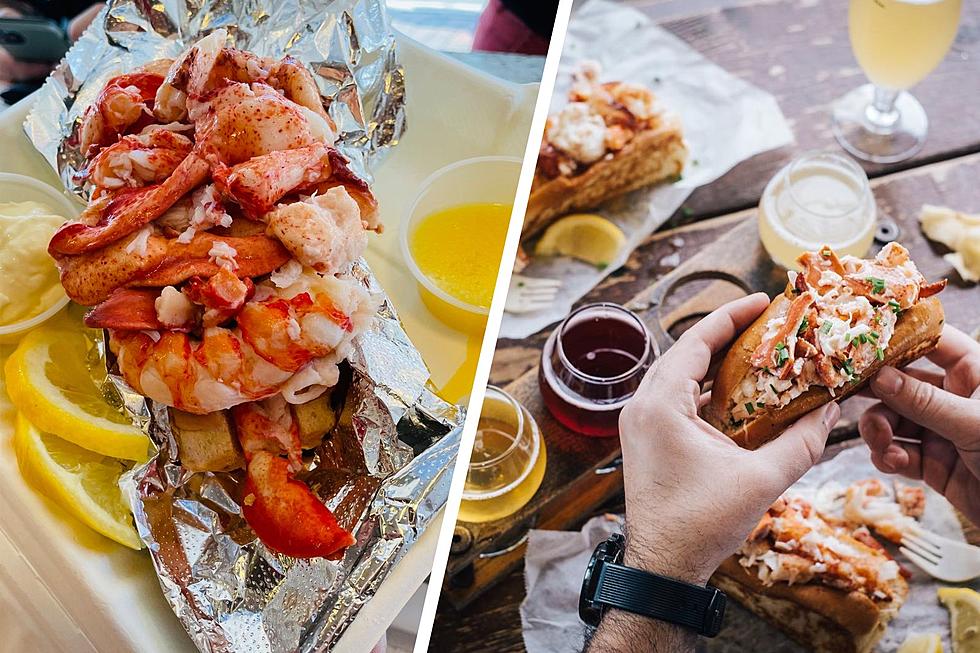 Foreigners Say This Maine Delicacy is One of America's Best Meals
Bite into Maine, Red's Eats via Facebook
A Maine culinary staple was recently listed as a favorite food by a worldwide audience. The lobster roll has gone global, folks.
The popular cooking and recipe site Corrie Cooks recently published a list very unique food. The list consists of some of America's most popular and favorite dishes. However, this wasn't about how we Yanks feel about them. This list is actually all about how foreigners view American cuisine, and what might be the world's favorite red, white, and blue dishes.
This list of food is a 1927 Yankees-like murderer's row lineup. Just heavy hitter after heavy hitter. Foods like chocolate chip cookies, smoked brisket, and cornbread are a small example of what can be found. But nothing comes close to the first dish listed. A dish that Maine has nearly cornered the market on: the lobster roll.
While it may have its origins in Connecticut, nobody has perfected the lobster roll like Maine. And nowhere else is it more prevalent. It can be found from fast food joints to fine dining restaurants. In fact, I can get a lobster roll from at least seven different places within five miles of my house...and I live in a rural community.
Maine lobster rolls come in every variety imaginable, with every possible topping you could think of. And we haven't even gotten to the bread options yet. I have seen lobster rolls on the classic hot dog bun, to large sub rolls, and even on beautifully golden puff pastry. The options and creativity seem endless.
So, what do foreigners truly love about it? Here is a little from Corrie Cooks article.
...there is arguably no American food more decadent than lobster rolls. Luscious lobster meat combined with mayonnaise stuffed into a soft roll is a dish that people worldwide love, especially tourists to the United States.
Founded in New England. Perfected by Maine. Loved by all. It's a true American classic that the whole world has fallen for. Just another example of how Maine and New England continues to show how to live right.
Bon Appetit.
Try These 50 Maine Restaurants with the Best Outdoor Seating
Thanks to our great listeners we were able to compile a list of many of Maine's restaurants with the best outdoor dining.
These great spots can be found across the state and waiting for you to give them a try.
How many have you been to? How many would you like to try for the first time?
31 Bucket List Restaurants in Maine
Here are 31 Maine restaurants that folks told us are bucket list worthy. They are very diverse can be found across the state.