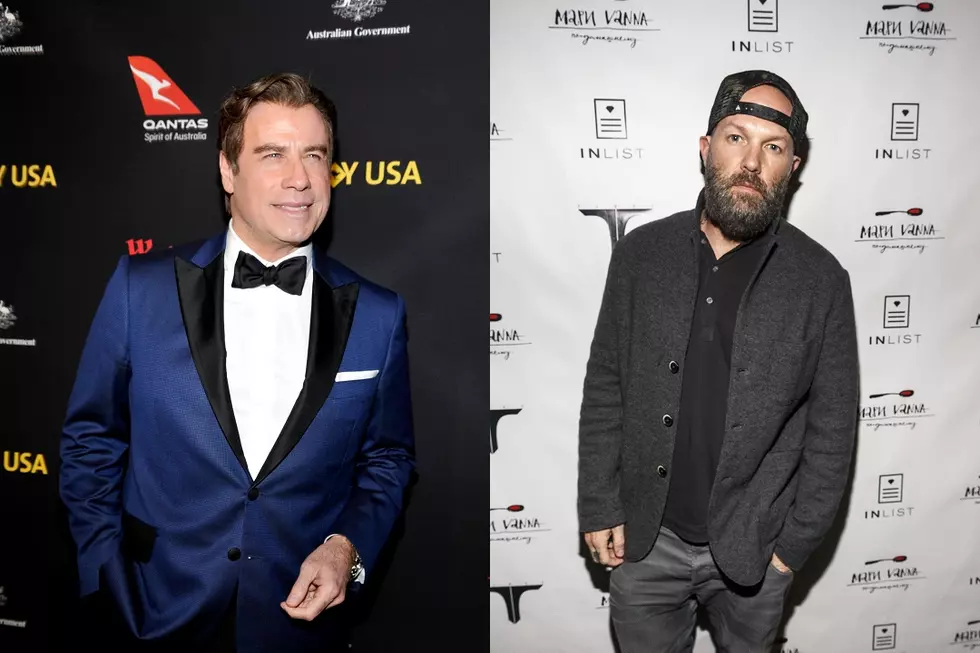 Limp Bizkit's Fred Durst Is Making a Movie Called 'Moose' Starring John Travolta
John Sciulli, Getty Images
If your personal aspirations are specific enough that your bucket list includes watching a film called Moose, created by Limp Bizkit's Fred Durst and starring John Travolta, then do we have great news for you!
In the film, which is "based on events from Durst's own life," Travolta plays a stalker (the film's titular character) who becomes violently obsessed with his favorite action star, played by Devon Sawa.
According to Variety, the story is "inspired by a real-life fan who stalked Durst many years ago."
Principal photography has begun in Alabama. Durst is directing the film, which was co-written by him and Dave Bekerman.
In 2007, Durst released The Education of Charlie Banks starring Jesse Eisenberg and Jason Ritter. In 2008, he directed The Longshots, a sports comedy starring Ice Cube and Keke Palmer
Outside of filmmaking, Durst is currently on tour with Korn. He and Limp Bizkit are also working on a forthcoming new album called Stampede of the Disco Elephants.
Discover the 13 Weirdest Celebrity Conspiracy Theories: