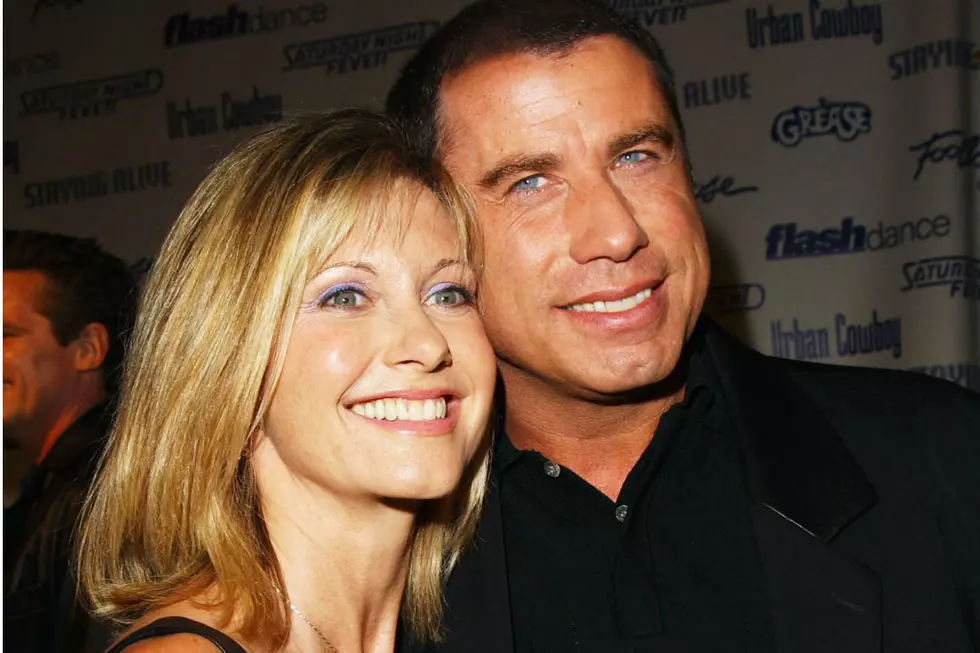 John Travolta Sends Support To Olivia Newton-John Amid Cancer Battle
Jon Kopaloff, Getty Images
Newton-John, who was first diagnosed with cancer in 1992, announced in May she was canceling particular tour dates after discovering a new installment of the illness had metastasized in her sacrum. And Travolta, who starred in the iconic 1978 musical number with Newton-John, said told People he's confident she can pull through.
"Olivia has always been an incredible human being and an inspiration to millions of people," he said. "If we all put our intentions for her to get through this—I know her so well—she will feel it, and it will support her. We love her and she loves us."
And so far, Newton-John does seem to be absorbing the love. She added to People that she's truly touched by the outpouring of encouragement.
"I am really grateful for and touched by the worldwide outpouring of love and concern. Thank you," she noted. "I am feeling good and enjoying total support from my family and friends, along with a team of wellness and medical practitioners both here in the US and at my Olivia Newton-John Cancer Wellness and Research Centre in Melbourne, Australia. I'm totally confident that my new journey will have a positive success story to inspire others! Love and light, Olivia."