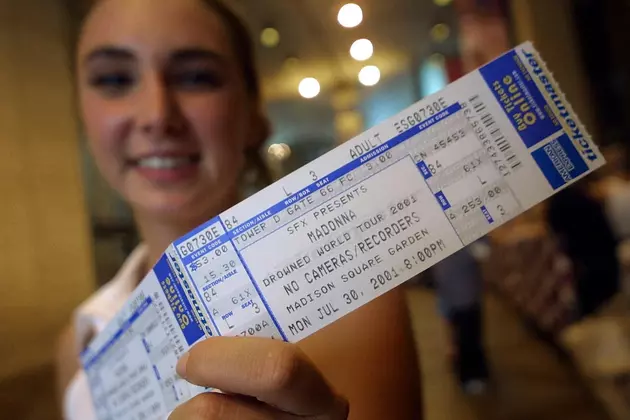 Did You Get Free Ticketmaster Vouchers? Here's A List Of New England Shows You Can Use Them On
Mario Tama, Getty Images
If you've bought tickets through Ticketmaster in the past few years, you could be in for a bit of a surprise - free tickets!
But there's a catch, you can't choose from just any show, you have to wade through a list of concerts that you can use your vouchers on.
Recently, Ticketmaster settled a $400 million class action lawsuit over charges that the company did not fully disclose all aspects of UPS and order processing fees from Oct. 21, 1999 to Feb. 27, 2013. The settlement covers about 50 million people, so chances are good that if you log into your Ticketmaster account, you'll have vouchers waiting for you.
In fact, you could have as many as 17 discount codes worth up to $2.25 each, and you are allowed to use two of those codes per transaction. If you bought your tickets with UPS, you should find a code for $5 for UPS shipping.
In addition to the discounts, Ticketmaster is also offering free ticket codes, good for a pair of tickets, but only to certain shows.
The full list is available here, but we combed it recently and found all of the local shows. Unfortunately, there are now shows in Maine yet (though the company said the list will be updated periodically, so keep checking!). All of the New England shows currently on the list are at the Xfinity Center in Mansfield, Mass.
The current available concerts you can use your free ticket vouchers at are:
To see if you have ticket codes, and to use them,  login to your account, and then select "Active Vouchers" or go here. You should see your codes for discounts and the codes you can use to claim a pair of general admission tickets. On the billing page during your transaction, look for a "Voucher Code" link and enter your code there.
The free ticket vouchers are good for four years.