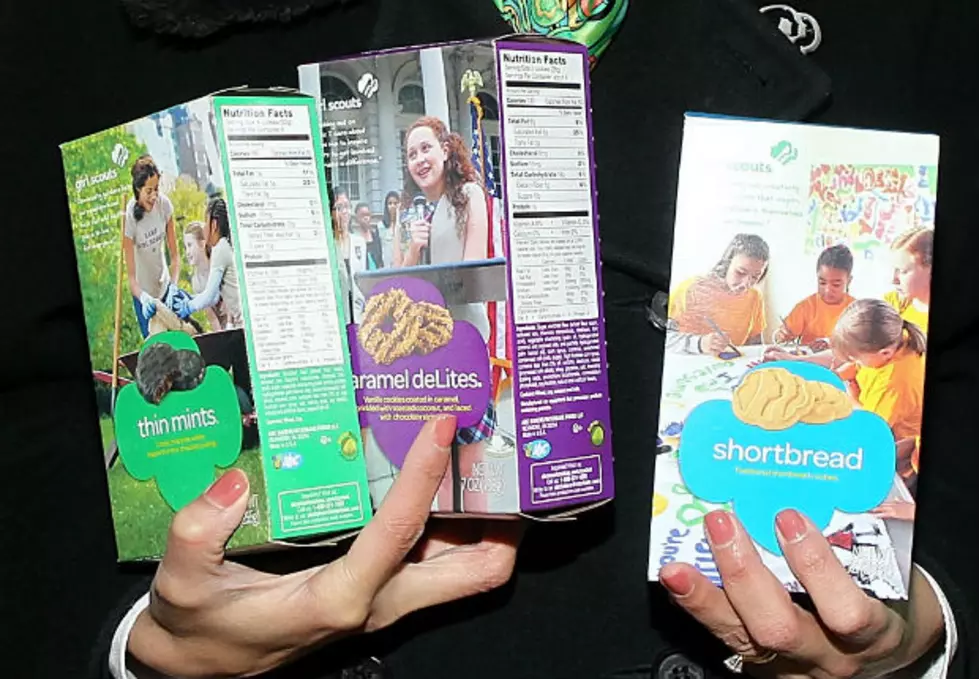 New Hampshire Girl Scouts Robbed of Cash Box
Paul Morigi, Getty Images
You can't get much lower than stealing from Girl Scouts. Rochester, New Hampshire police are on the look-out for a man who allegedly stole a cash box from Girl Scouts selling cookies.
The theft occurred Saturday night (March 28) while the girls were selling cookies outside the South Main Street Walgreens. A man grabbed the cash box and left in a car with two others. He is described as a black, about 5'8" and was wearing a black winter hat and blue New England Patriots jacket. The vehicle had New Jersey plates and was described as being a green Toyota Camry.
Police found the car later in the evening, but the suspect and money was not discovered. It is unclear how much cash was stolen.
Any information should be directed to the Rochester Police Department at 603-335-6500.