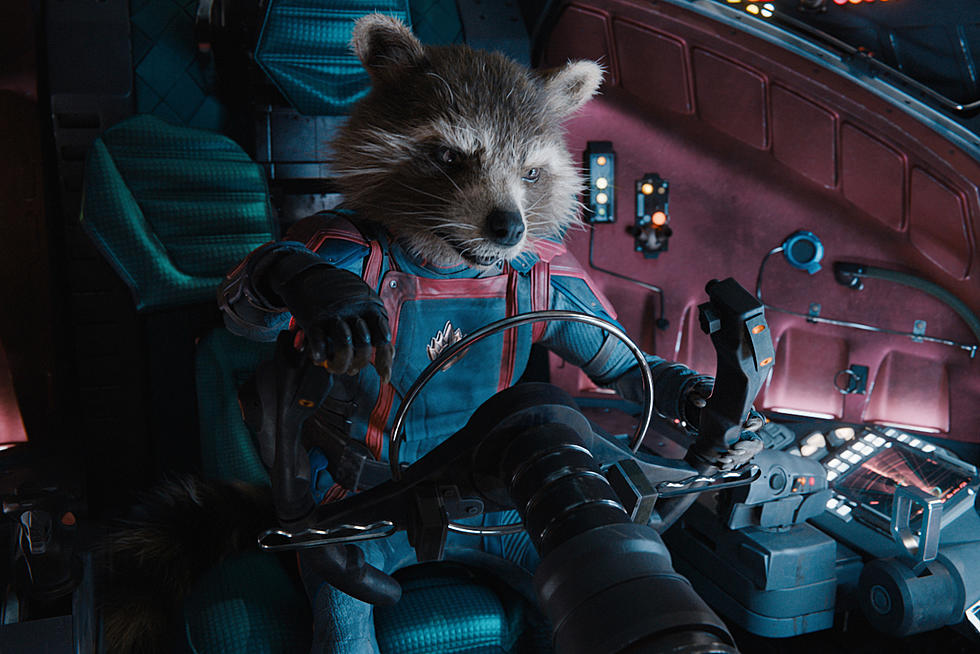 'Guardians of the Galaxy Vol. 3' Makes Streaming Debut
Marvel
The Guardians are going flying together, into the forever and beautiful sky — now on streaming.
As of today, Guardians of the Galaxy Vol. 3 — the last movie featuring this version of the Guardians, the final film in James Gunn's Guardians trilogy, and the last thing Gunn is making at Marvel at least for the foreseeable future while he's off running DC Studios and making Superman: Legacy — is now available on Disney+.
If you missed it in theaters, and you don't feel like owning the movie on home video, today is your day to find out what happened to Star-Lord, Gamora, Groot, Drax, Nebula, and especially Rocket — who in Guardians Vol. 3 takes center stage, in a story that reveals his tragic origins as part of the deranged schemes of the villainous High Evolutionary, a mad scientist who wants to remake the world in his own image.
READ MORE: Every Marvel Movie, Ranked From Worst to Best
While many fans have become increasingly critical of the direction of the Marvel Cinematic Universe after projects like Ant-Man and the Wasp: Quantumania and Secret Invasion, Guardians of the Galaxy Vol. 3 was a critical and commercial hit. It's currently the second-biggest movie of the year worldwide behind only The Super Mario Bros. Movie (although Barbie will pass it on the 2023 worldwide box office list in the next few weeks). It earned $845 million worldwide, got an 82 percent on Rotten Tomatoes, and scored an "A" rating from theatergoers on CinemaScore.
As for the Guardians, it's unclear where (or even if) the characters will appear again in the MCU. Some of the actors involved, like Zoe Saldana and Dave Bautista, have already said publicly they're ready to retire from Marvel. But the film did include several teases of future adventures for other members of the team, both together and apart. So far, Marvel has made no concrete announcements of any new projects spinning out of Guardians Vol. 3.
You can now watch Guardians of the Galaxy Vol. 3 on Disney+ here.
Sign up for Disney+ here.
The Weirdest Marvel Comics Ever Published
Of all the thousands of comics published by Marvel, these are far and away the strangest.