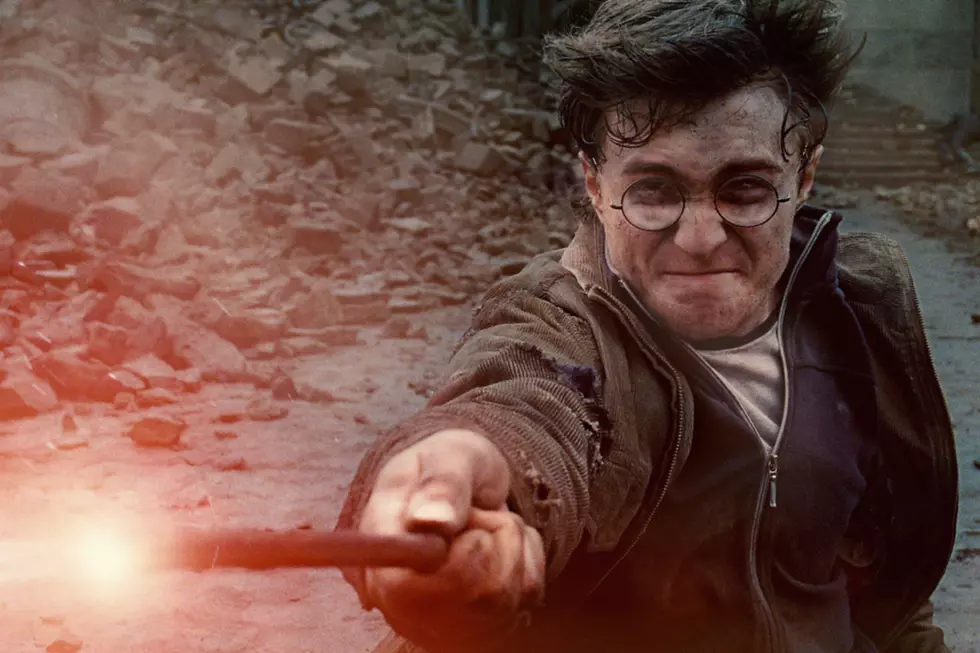 All the 'Harry Potter' Moves Are Headed to HBO for a New Year's Day Marathon
Warner Bros
New Year's Day: The day you either get up early and head to the gym to kick off your Get Fit resolution, or stay in bed watching movies to soothe that hangover. Luckily HBO has already saved you the work of figuring our your plans for January 1, 2018, when all the Harry Potter films will finally be available to stream in one place.
This is exciting news for the average Potter fan, but especially for anyone who's recently decided to rewatch the J.K. Rowling adaptations in sequence (yes me, that was me). Last year I revisited the franchise and ranked all eight movies for the Sorcerer's Stone anniversary (you can read all about that and vehemently disagree with me here), but it was a bit of a pain to spend nearly $30 bucks to rent and stream the whole series. But if you're an HBO Go or HBO Now subscriber, or have access to HBO on Demand, you're in luck.
All eight films will be available to stream via the HBO platforms as of New Year's Day, the first time the series has been available in full on one streaming platform, as opposed to renting vis Amazon or iTunes. But HBO is making it even easier for you and your New Year's hangover; you won't even have to muster the energy to open the HBO streaming apps and click any buttons, just tune into HBO.
Starting at 9:00am ET/PT on January 1, 2018, HBO will air an uninterrupted marathon of The Sorcerer's Stone though The Deathly Hallows Pt. II, followed by Fantastic Beasts and Where To Find Them. In case you must go to the gym though (and your gym doesn't show HBO), no biggie, the marathon will continue on HBO Family with one film airing each night at 8:00 pm ET/PT beginning January 2. Better start perfecting your Butterbeer recipes.