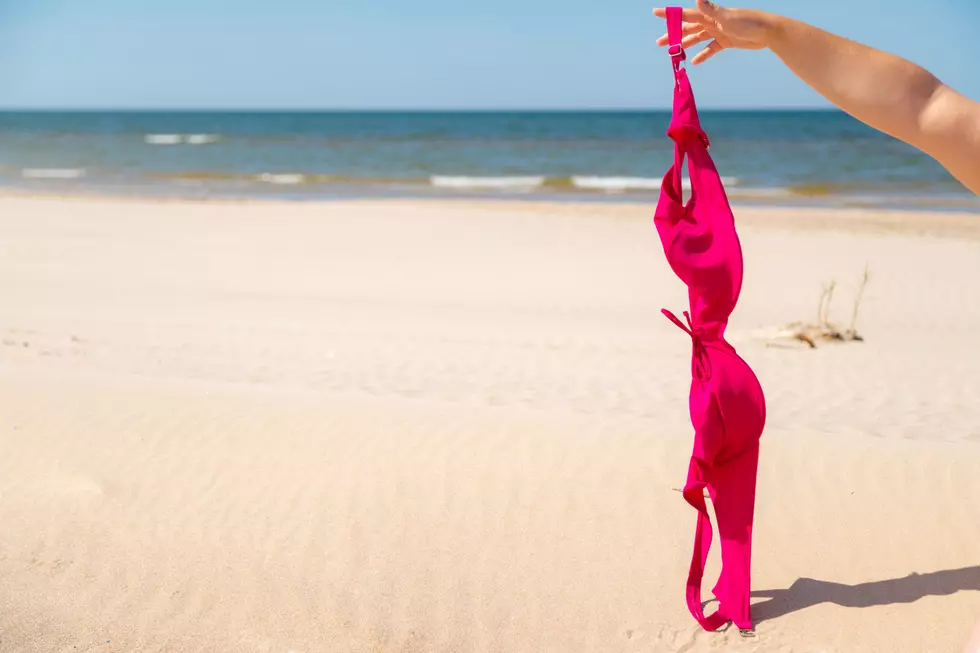 3 Swimming Holes in Maine That Are 'Clothing Optional'
Ja'Crispy
When mother nature turns up the heat during the summer, it's a natural reaction for people to look for places to cool off. Not everyone is lucky enough to have a friend with a swimming pool, but here in Maine, we are lucky enough to have swimming holes available to the public to alleviate the heat.
Sometimes, people want to take it a step further by skipping the part of the equation where you're wearing a bathing suit. And wouldn't you know it, Maine has a few swimming holes to accommodate that special request.
According to swimmingholes.org, there are a few choices for you:
RATTLESNAKE BROOK
Rattlesnake brook is located in East Stoneham near the border with New Hampshire. Reviews of Rattlesnake Brook suggest it's as close to a natural swimming pool as you'll ever find. It's got flat rocks for walking and no elevated places to dangerously jump in from. There's also a picturesque waterfall if you're into that sort of thing. The advisory says that bathing suits are mandatory when families are present; however, if you find yourself alone at Rattlesnake Brook, it's your choice.
---
GULF HAGAS
Gulf Hagas is a well-known trail nicknamed the "grand canyon of Maine". It's located in the Bangor area, and offers visitors a chance to hike the amazing trails and visit its multiple swimming holes. And that's the key if you're looking to go swimming in your natural state, as some of the swimming holes won't be hosting families. There are fees associated with park entrance and potential camping as well, so be advised.
---
FRENCHMAN'S HOLE
Make your way to the popular Sunday River area in Newry, and you'll find signs pointing to Frenchman's Hole. Frenchman's Hole is a fairly secluded spot that features two swimming holes. The natural pool here is very deep, so be advised.
This spot also houses an immaculate waterfall that is worth the trip on its own. If you're looking to jump in sans-clothing, the upper hole asks that you use discretion, but the bottom hole remains clothing optional. Due to recent misuse of the property, land owners are requiring visitors leave no trace behind. Clean up your trash and make sure you're taking out anything you brought in.
---
25 Celebrities Who Have Owned Homes In Maine
From Kittery to Islesboro, some of Hollywood's biggest names have owned homes in Maine. We explore the who and where.
LOOK: 11 tick-borne illnesses and what to watch out for during your outdoor adventures
Stacker
compiled a list of 11 common tick-borne diseases in the U.S. and what symptoms to watch out for, using a variety of medical and government sources.