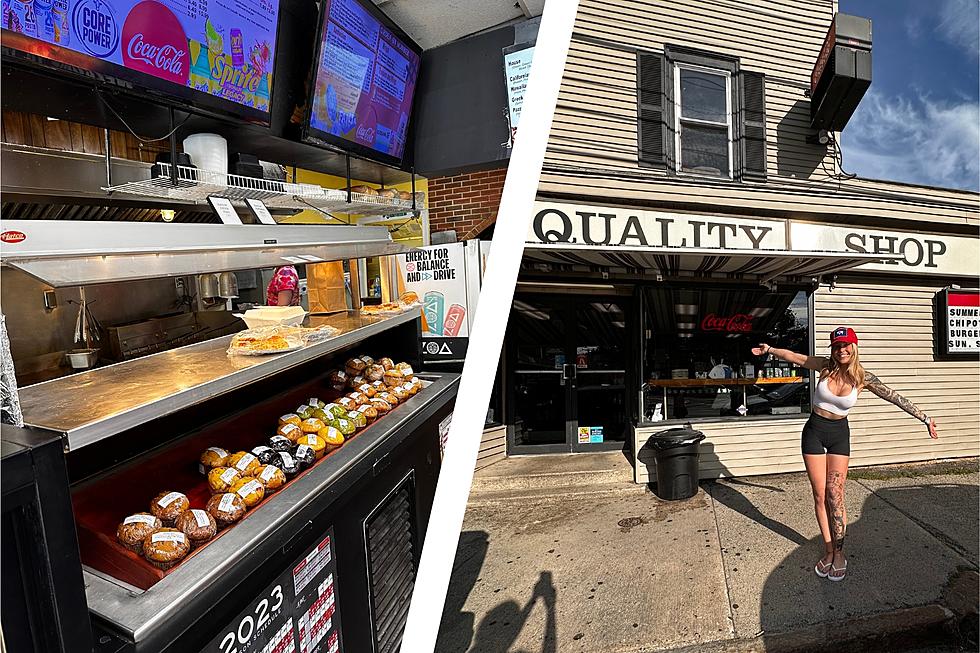 Hungry for Lunch? Little Maine Deli, Convenience Store Is a Real Gem Hiding in Plain Sight
Krissy, Townsquare Media
Have you ever been looking for a place to eat and suddenly you come across a hidden gem?
It's like hitting the jackpot. Yes, please!
And when you find this underrated food place, you can't help but want to share it with others who may not have heard or even known about the place.
OK, so this spot is called The Quality Shop right off Stevens Ave in Portland, Maine.
I accidentally discovered it and am addicted.
YOU NEED TO TRY THIS PLACE.
Picture a deli where you can order your own custom sandwiches mixed in with a snack bar... where you can also buy a bottle of wine on the way out if you're going through it. They have all the cold hydrating drinks you'd want plus individual pounders of beer. It's perfect for the millennial living alone.
It doesn't stop there. They have this cute little mini hot bar with individual slices of hot pizza that look like Dave Portnoy would review. It's hard in Maine to find a pizza spot that doesn't make you buy the whole pie when you're just craving some cheese and bread, not a whole box.
Usually, when you hit up a random convenience store, you don't expect it to be the freshest food you've ever had, right?
However, this little walk-up deli they've got going on in here has seriously put that stereotype to rest. Order a sandwich and it will be the freshest thing you've ever eaten. I call it the tomato test. If I order tomatoes on a sandy, if it's super fresh, the entire place gets a thumbs up.
So thumbs up Quality Shop. I'm just over here paying respect where respect is due.
It's breakfast, lunch, dinner and drinks all rolled into one underrated convenience store.
Over on Yelp it even has a 4.4 rating out of 5 with some reviews that highlight just how you shouldn't just a book by its outside cover:
"Don't be fooled by its plain appearance. I drove past this little shop so many times before going in. One day I stopped to check it out and was pleasantly surprised at how delicious the food was! I recommend the gyro or the tuna sandwich!"
Or if you're looking for a good sandwich:
"One of the better local sandwich shops in the area. The Italians are great combination of salty, wet, and chewy. If you think about the Maine Italian has got to be one of the weirdest sandwiches but it works!"
Or if you want a spot that people have been going to for years:
"This was my go-to spot for lunch in high school and I try to go every time I'm back in town. Their buffalo chicken wraps are awesome."
Have you been here? Where is your favorite underrated gem? It's always exciting to stumble upon a place you never thought would be great and discover it really is.
LOOK: 25 must-visit hidden gems from across the US
From secret gardens to underground caves,
Stacker
compiled a list of 25 must-visit hidden gems from across the United States using travel guides, news articles, and company websites.