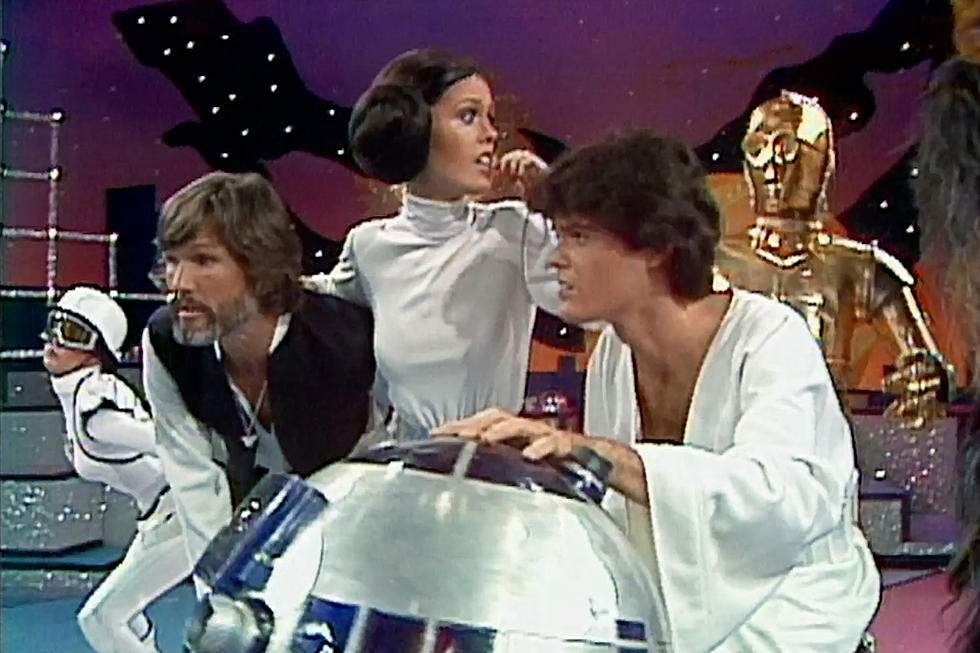 Infamous 'Star Wars Holiday Special' Gets Its Own Documentary
Lucasfilm
Coming December 5, just in time for the holiday season, is A Disturbance In The Force. It's a documentary about the oft-parodied Star Wars Holiday Special.
The film features behind-the-scenes footage of the making of the special, which must have been a joy for all of those involved. The documentary premiered at South By Southwest earlier this year, and will make its Digital and Blu-ray release at the beginning of December. They news was revealed officially on "Life Day", a made-up Star Wars holiday for Wookiees that was first introduced on The Star Wars Holiday Special. The film will also be playing in select theaters in the U.S., U.K., and Australia.
For a little bit of backstory, following the huge release of Star Wars (which we now know as A New Hop), the Hollywood machine had to do anything it could to make an extra buck off of the larger-than-life franchise. As such, it was decided the only thing to do would be to create a holiday special for television that the whole family could enjoy.
The special follows Han Solo and Chewie to the Wookiee planet of Kashyyk to celebrate Life Day. Upon escaping the empire and settling in, Han meets some of Chewbacca's family.
Most of the rest of the main Star Wars cast makes appearances, amidst dance numbers, cartoons, and other bizarre sequences. Check out the trailer for the documentary below:
READ MORE: The Story of the Lost Star Wars Show You've Never Seen
The Star Wars Holiday Special was aired on November 17, 1978, and then promptly vanished from history to the best of Lucasfilm's ability. They made sure that there were no official releases, and if you wanted to see it past that date, you either knew someone with a home-recorded copy or managed to buy a bootleg. Surprisingly enough, the movie did feature an animated segment that introduced Boba Fett, who became a hugely important character in the history of Star Wars.
If you want more info on the special, the doc will almost surely be worth checking out. Look for it in December.
Every Star Wars Movie, Ranked From Worst to Best
Here is every theatrical Star Wars movie, ranked from the worst to the best.