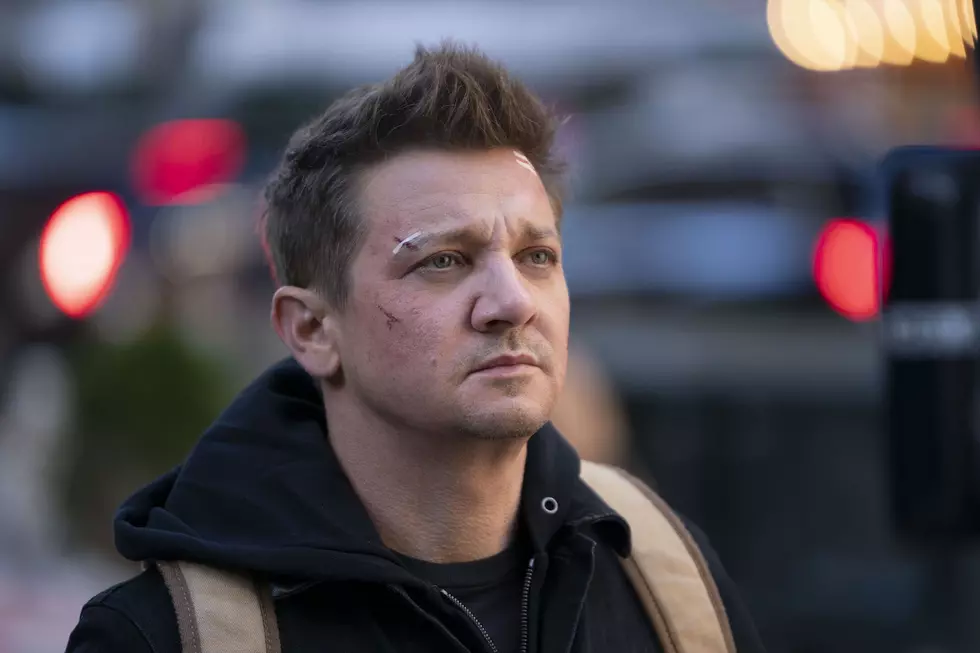 Jeremy Renner Shares Photo and Update From His Hospital Bed
Marvel
After a scary accident involving a snow plow over the New Year's holiday, Jeremy Renner is now at least well enough to share a photo of himself from his hospital bed.
Renner was initially hospitalized in "critical but stable" condition after an incident involving a snow plow. On Tuesday, Renner shared a photo, with some definite bruises on his face and an oxygen tube in his nose, along with the caption "Thank you all for your kind words. Im too messed up now to type. But I send love to you all."
Among those who left encouraging messages on the photo were the Russo brothers, who directed Renner as the Marvel hero Hawkeye in Captain America: Civil War and Avengers: Endgame. "Sending all of our love, brother, and hopes for a speedy recovery," they wrote.
The Sheriff's Office of Washoe County in Nevada held a press conference earlier Tuesday and revealed the first specifics of the incident. According to their investigation, they now believe Renner was the victim of a "tragic accident" and was not impaired "at all" at the time he was injured. Several feet of snow had fallen in the area over the weekend, and Renner attempted to use his Sno-Cat to free a family member driving a vehicle that had gotten stuck near his home. Renner successfully freed the vehicle from the snow, but after he exited his plow, it began to roll on its own— and when Renner attempted to get back into it the plow he was "run over" by it.
Renner remains in intensive care in the hospital where he is still listed in critical but stable condition.
Every Marvel Phase Four Movie and TV Show Ranked
After eight TV shows and seven movies, Phase Four of the Marvel Cinematic Universe is complete. What were the highlights and lowlights? We ranked them all.