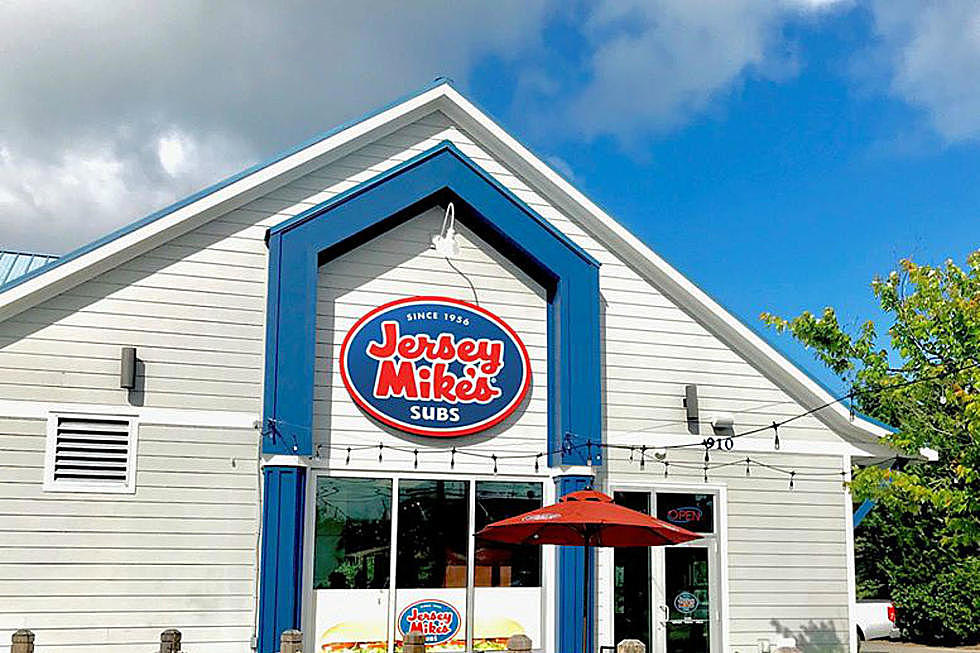 Jersey Mike's Subs To Open New Location In Topsham, Maine
(Photo Credit: Jersey Mike's Subs Via Facebook)
Early last year, one of the fastest growing food chains in the United States, Jersey Mike's, finally opened their first location in Maine at 550 Gallery Boulevard in Scarborough. Despite opening during a pandemic, business has been solid enough for the chain to continue their expansion in Maine with a new location slated to open in Topsham in the next few months.
The new Jersey Mike's location will be at 51 Topsham Fair Mall Road, joining several other new businesses along a busy stretch in town. If you're unfamiliar with the sandwich chain, Jersey Mike's has grown in popularity thanks to their signature hot and cold sub choices. What began to set Jersey Mike's apart from other sandwich chains was the fact that they would slice the meat right there in front of you after your order.
Jersey Mike's hot subs, which are grilled fresh to order, include a variety of signature steak and cheese sub options. Their cold subs come in a wide variety as well, including the Jersey Shore's favorite and a sub called the Original Italian, which Mainers will find is nothing like they know as an 'original Italian' right now. They also have a signature addition to their sandwiches called "the juice" which is a blend of red wine vinegar and olive oil that can be added to any of their subs.
Jersey Mike's in Topsham will need a little time to build and is hopeful to be open by late-summer/early-fall this year.
LOOK: 15 Discontinued McDonald's Menu Items
5 National Chains That Didn't Last Long in Maine