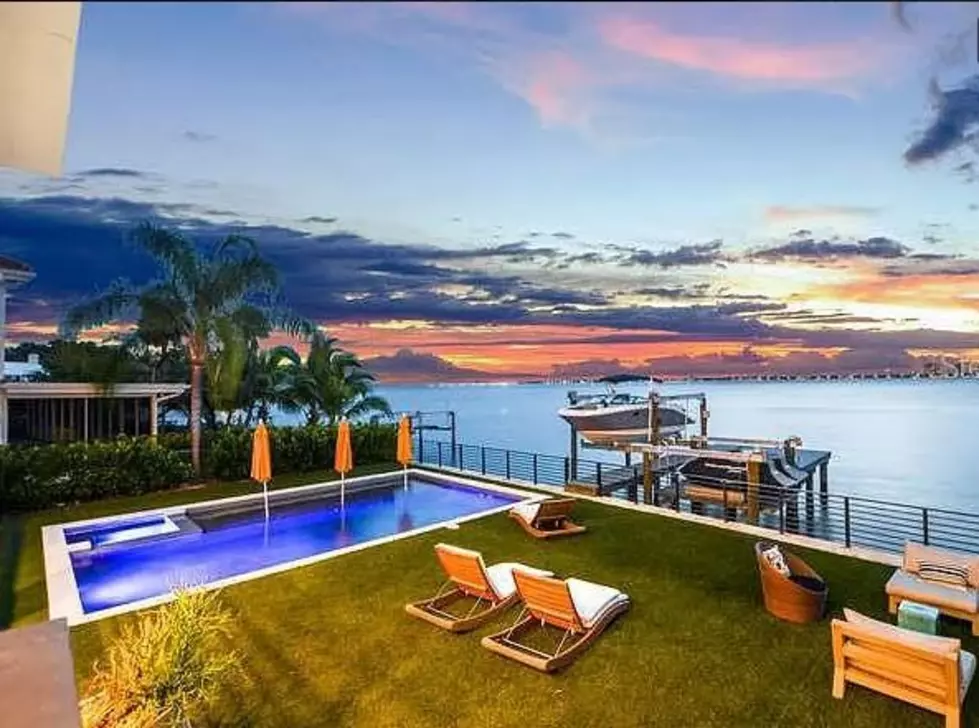 Have You Seen Inside Tom Brady's Apartment in Florida, $60K Per Month?
Allan Mezrah, THE TONI EVERETT COMPANY
Here I am thinking the cost of living is expensive here...
Have you seen or heard about Tom Brady's apartment in Tampa, Florida?
Let me break it down. Brady recently retired again (we all know that). Well, with his retirement, he is obviously leaving Tampa, Florida. I mean, his ex just bought a multimillion-dollar pad across the bay. He has to get out.
And he is. But apparently, his apartment is worth $60,000 per month?! That is outrageous.
But think about it. Brady is the goat. Shouldn't he have a ridiculously expensive place?
Sure, why not?
Well, this place is not really worth the $60,000 price tag, if you ask me. Again, it's $60,000 monthly. To rent, not to own.
The apartment on the gorgeous Davis Island is being listed by Allan Mezrahof of The Toni Everett Company.
 So what does $60,000 get you in Tom Brady's old house? Six bedrooms, six and a half baths, a four car garage, rooftop terrace, a wide open floor plan, a custom wine cellar, and an elevator.
Now, let's be clear. This house is gorgeous. It's brilliant. The backyard has a boat launch, grass area, hot tub, pool, covered patio for entertaining, and so much more.
But seriously, $60,000 PER MONTH seems crazy for an apartment that is 6,500 square feet. I bring up the square footage because a house up the road from Brady's old place is 10,000 square feet and has eight bedrooms, a way better backyard and pool, and a far nicer aesthetic, not to mention it's only $20,000 per month.
Is this place listed for $60,000 because Tom Brady slept in the same bed? Probably. My guess is the realtor knows he can swing anything because the GOAT himself probably took a pee in that pool.
Anyway, check out where Brady lived during his time in Tampa, and decide for yourself. Is this place really worth the $60,000/month?
Tom Brady's Tampa Rental Priced at $60,000 Per Month
Listed by Allan Mezrah of THE TONI EVERETT COMPANY, see inside and around Tom Brady's Tampa apartment priced at $60,000 per month.
Gallery Credit: Logan
Jake Plummer is Selling His Colorado Mansion for $7.75 Million
Former Denver Broncos Quarterback, Jake Plummer, has decided to sell his Cherry Hills Village mansion for $7.75 million.
Gallery Credit: Matt Sparx