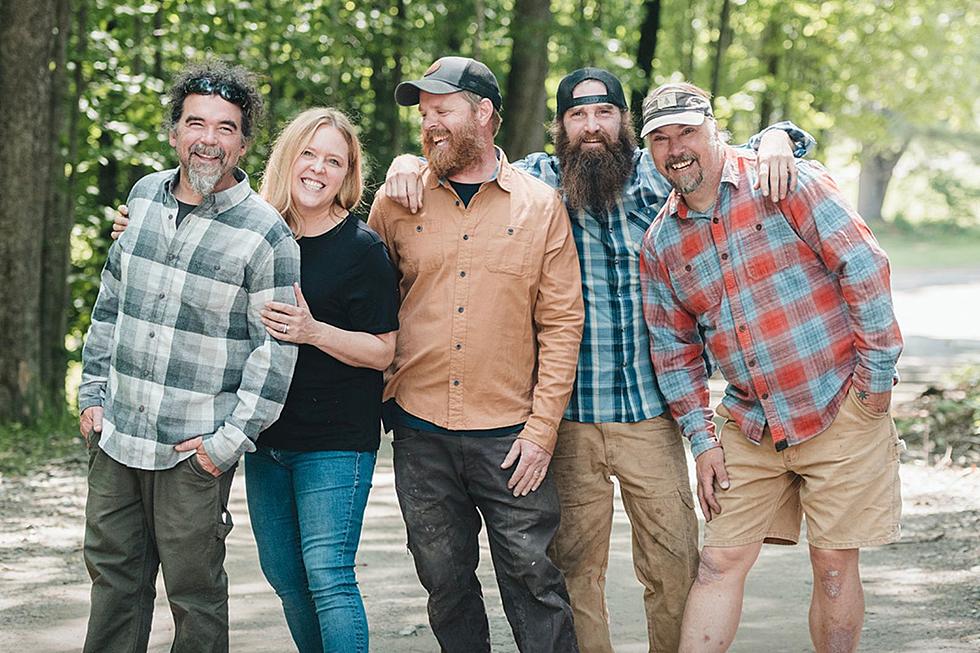 'Maine Cabin Masters' Returns for Its 9th Season This October
Maine Cabin Masters via Facebook
You would never guess, but those Maine Cabin Masters are at it again. Are you ready for the new season?
Our favorite group of builders is back for another year of fun builds, goofy hijinks, and general hilarity.
It's difficult to believe, but this is already the ninth season of the hit show that is televised on the Magnolia Network. Chase, Ashely, Ryan, and the rest of the Masters are back to put their incredible touch on cabins and camps across the state.
The show originally aired back in 2017 on the then-named DIY Network. The show saw immediate success for its incredible projects and entertaining personalities. In fact, it was DIY's highest rated show for a run for a time.
Over 100 episodes later, and we still find the lovable crew out there rehabbing cabins and being their genuine selves. Plus, I bet we get to see more of Trigger, the newest member of the Cabin Master crew.
And there's more great news for the Cabin Masters. Ashley has announced her brand-new line of home decor called Rustic Country. She announced this exciting new venture on social media back in May. She also made sure fans know she isn't going anywhere, so expect her on the set of Maine Cabin Masters for many years to come.
Congratulations to the Cabin Masters for their continued success. It's so refreshing to see genuinely great folks from Maine make it big on the national scene. Here's hoping for many more years of success for the crew, and for Ashely's new home decor business.
You can catch the first episode of the new season on Monday, Oct 23, at 9pm.
LOOK: Maine's Most Expensive Airbnb Will Cost You 40k Per Week
A dazzling oceanfront property in Scarborough that features a stone fireplace, sun room, private gym and more is Maine's most expensive AirBnb rental at $40,000 per week.
Gallery Credit: Joey
The 26 Maine Towns With The Most Reported UFO Sightings
Are we alone in the universe? The answer is no based on the amount of reported UFO sightings in these 26 Maine cities and towns over the last 70 years.
Gallery Credit: Joey