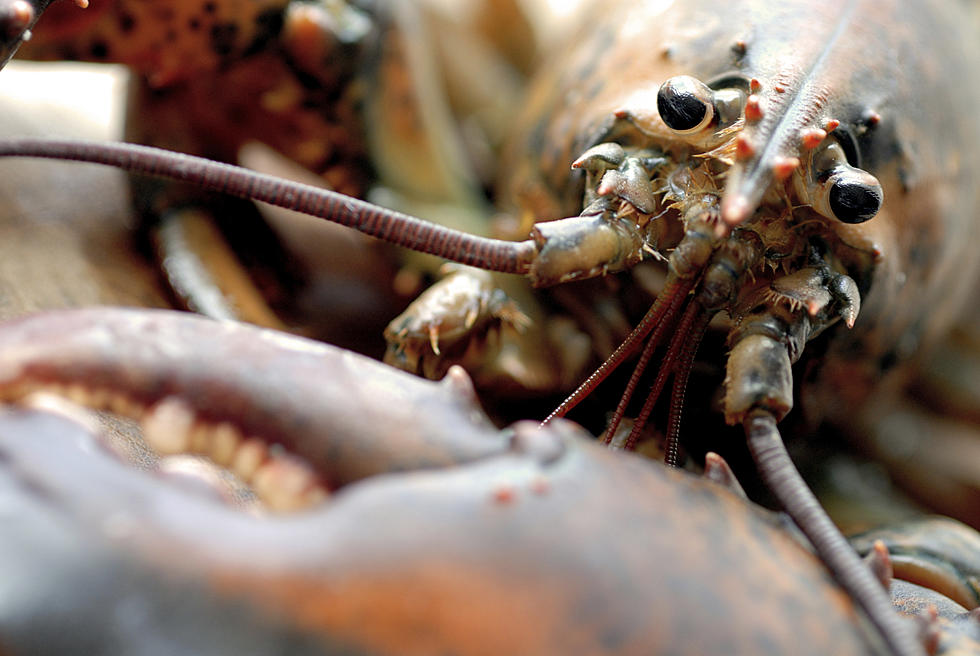 Maine Couple Makes Skin Care Products with Lobster
ilmoro100
No joke.  Did you ever wonder who the first person to pull a lobster out of the ocean and think 'this looks good, let's eat it?'
Without that first daring person, we wouldn't have our lobster rolls.
According to WMTW.com, a couple of graduate students in South Portland, Maine were looking to find ways to use lobster by-products, you know, the parts of the lobster that no one had any use for and just got thrown away.
With their backgrounds in chemistry, they looked into the protein from the lobster that allows it to heal wounds and regenerate its claws, the news station reported.
Patrick Breeding and Amber Boutiette now run Marin Skincare from their South Portland home.  Boutiette has struggled with severe eczema, according to WMTW.
What I love most about this story is local, local, local. The two partnered with Luke's Lobster where they get the fluid from the lobsters that contain the protein, the news station reported.  This is a waste product of the lobster so not only are they keeping things local, they are recycling part of the lobster that would otherwise be thrown away.
The key ingredient in their product is something called marine glycoprotein, according to WMTW.  The two have already applied for patents for this amazing skincare line.
That is true New England innovation. Someone had to think of it first and I'm glad they did. My youngest son Tristan has eczema maybe I should buy it for him.
LOOK: The most popular biblical baby names
KEEP READING: Here are the most popular baby names in every state
Using March 2019 data from the
Social Security Administration
,
Stacker
compiled a list of the most popular names in each of the 50 states and Washington D.C., according to their 2018 SSA rankings. The top five boy names and top five girl names are listed for each state, as well as the number of babies born in 2018 with that name. Historically common names like Michael only made the top five in three states, while the less common name Harper ranks in the top five for 22 states.
Curious what names are trending in your home state? Keep reading to see if your name made the top five -- or to find inspiration for naming your baby.