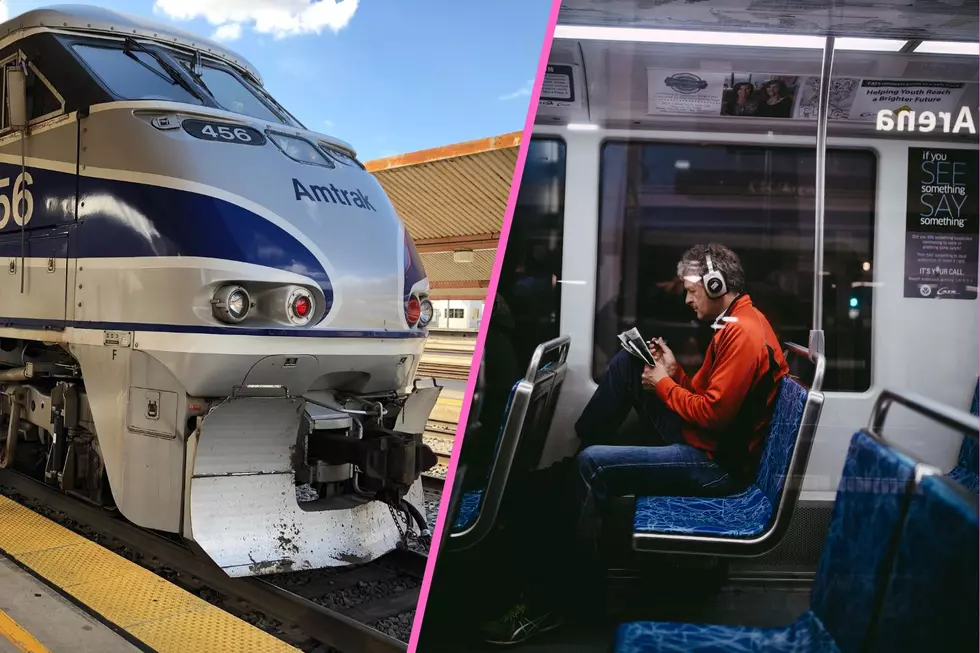 Something Triggered Residents to Randomly Debate Maine Public Transportation
Aris / Wes Hicks
Amtrak Expansion
Over a year ago, back in April 2021, word dropped that by 2023, Amtrak was planning on expanding routes and lines, some of which would impact New England. The expansion, according to Boston.com, would see extending service of the Nor'easter in Maine from Brunswick to Rockland.
Mainers fall on both sides of the fence with expanding public transportation
Even though the original idea of expanding routes and lines for Amtrak came about 15 months ago, for whatever reason, over the last couple of days all over social media, Mainers have been debating whether or not expansion is wanted, needed, and a good idea overall.
In the Portland, Maine group on Facebook, Kelly Bridge posted up mentioning "better public transportation could be highly beneficial right now and getting detrimental in [the] city." Kelly went on to mention that it could offer massive improvement between the "traffic, accidents, road work, and lack of parking" in the area.
And, like usually happens, Mainers definitely weren't short of words regarding feedback on Kelly's post.
"I have been saying this for a while. Maine and its cities need to come up with a 10 year infrastructure plan. Have local transport that links in with the state." - Nat Greaton

 

"Maine used to have lots of trains for public transport, would be lovely to see a lot of them reinstated." - Fae Daisie

 

"We need more buses only dedicated to bringing workers into Portland and then taking them back to Gorham, Westbrook, Biddeford, and Lewiston where they can afford to live." - Willie Glaze

 

"Amtrak is almost always empty. There are buses that go daily to Augusta, Bangor, and other places. None of this makes logical sense and sounds like people just 'feeling like' they want something." - Richard Coffron

 

"If you don't like the traffic due to construction now, imagine how horrible it will be for 10 years while they build an entire rail system. Doesn't make much sense to me." - Brandon Bosse
Almost at the same time, u/riefpirate posted about public transportation on the Maine Reddit thread.
Of the comments on that Reddit post, multiple Mainers brought up the point that they would actually travel to Boston more if there were more lines readily accessible in Maine, as opposed to having to drive an hour to an active rail line.
It was also pointed out that because a lot of people from away in Massachusetts visit coastal Maine on weekends in the summer, parts of Mass during summer weekends can actually be rather peaceful and a great way to avoid tourists. Which definitely makes expanding public transportation access throughout Maine a lot more attractive.
Speaking of public transportation, here are Maine's 10 busiest commercial airports
Maine's aviation connection is mostly considered two entities, the Portland Jetport and the Bangor International Airport.
These two facilities unquestionably handle the bulk of the commercial aviation in state. However, there are a number of smaller airports that also help ship people out of Maine.
Here is a look at the 10 busiest airports in Maine.
the information used comes from
2019 FAA statistics
. This means these ridership numbers are from before the pandemic.
Travel Back in Time in Maine With Google Streetview