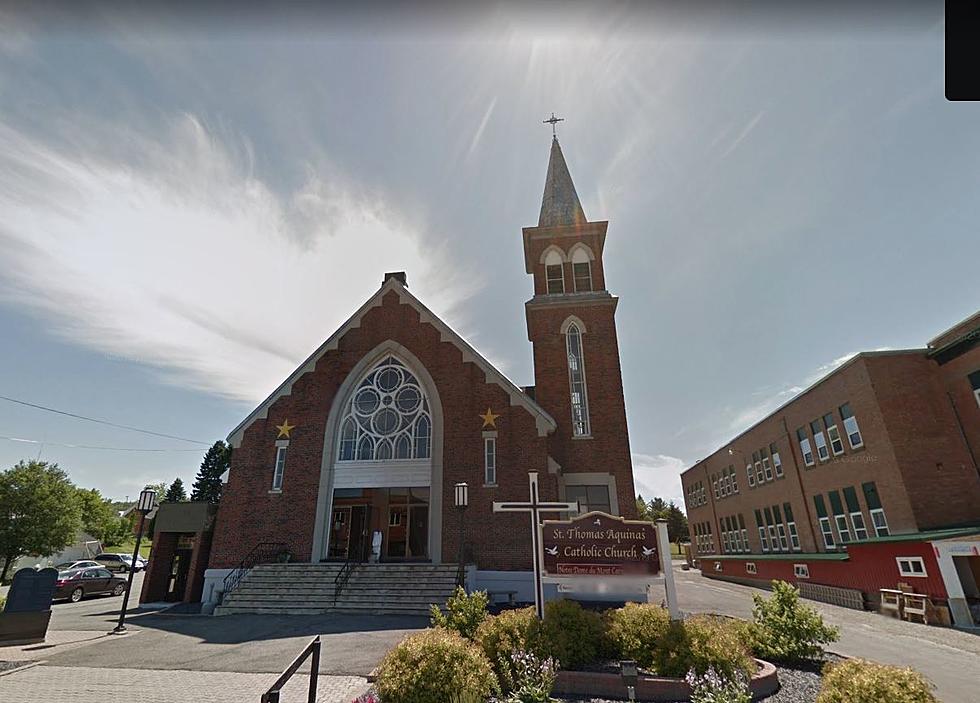 Man Accused of Causing Hundreds of Thousands of Dollars Worth of Damage to Maine Catholic Church
St. Thomas Aquinas Church
We're saddened to bring you a terrible story out of Northern Maine involving massive amounts of damage to a Catholic Church in the heart of the Saint John Valley.
According to WGME 13, a man from Maine is being accused of causing hundreds of thousands of dollars to an Aroostook County church earlier this week. The news station is reporting that Randy Lavoie, 47 of Madawaska, has been arrested and charged with aggravated criminal mischief and burglary.
Officials say that the the church, St. Thomas Aquinas Church, located in Madawaska, was the target of untold amounts of vandalism on Monday of this week. Kent Ouellette, a Reverend at the church, told reporters that he couldn't speak about specifics of the damage because the investigation is still going on. He did say, however, that church officials estimate the damage to be well into the hundreds of thousands.
Police responded to the church in the early hours on Monday at about 3am. This is after they received reports about some suspicious activity happening at the church overnight. The BDN reports that police found Lavoie there and eventually took him into custody.
Lavoie is currently being held in Houlton and, if convicted, could face fines of $5,000 and 5 years in prison.
Ouellette said in part,
"We face challenges. We pray for those involved. We ask for God's mercy and forgiveness and for his healing, and that's about all we can do as people of faith."
1940 Potato Harvest in Aroostook County [Vintage Photos]
Photos of hand crews working in the potato fields in Aroostook County, Maine in late September,1940.
Gallery Credit: Mark Shaw