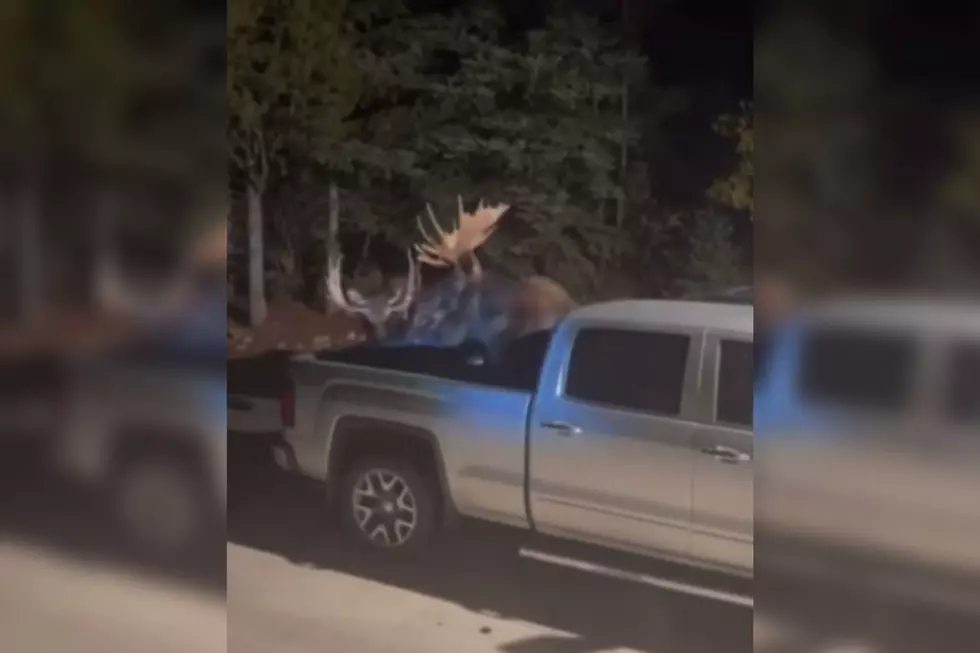 Massive Bull Moose Fight Caught on Camera; Watch as They Ram a Brand New Truck
Dillan Leonard via TikTok
You never know what you'll find in these two places.
TikTok and the woods. And sometimes, the two come together and present an unbelievable video clip.
As I was scrolling through TikTok earlier while I was supposed to be working, (please don't tell the boss) I came across an unbelievable video of two absolutely gargantuan moose battling it out in someone's driveway.
Posted by a TikTok user called, @Dillydank3ud, this video uses that #Maine, so we can only assume that this did in fact happen in the Pine Tree State. I mean, kind of makes sense given all the trees and moose in the video, right?
Though many people are now saying they believe the video originated in a Colorado town. Either way, this is definitely worth a watch!
You'll also notice that while these two bulls are smashing racks that they also begin battering what appears to be the side of a new Toyota Tundra pickup truck. I'm basing this on the fact that those rims look like the new Toyota rims for the current model year.
Take a look and tell me what you think!
Maine Wilderness Escape (135 Hartview Circle, Orland, Maine)
This wilderness retreat is one of the most unique homes currently for sale in Maine. Located in Orland, the 6,600 square foot home sits on just under 120 acres of land. The home itself, which can comfortably sleep 20, is more like a luxury Maine camp. Take a look and get more details about the property HERE