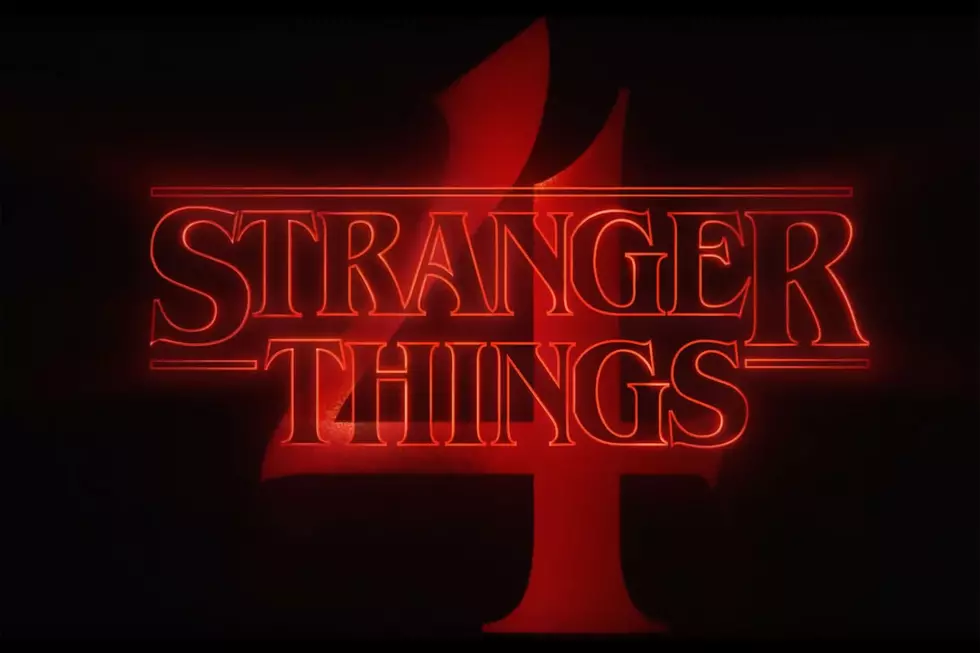 Netflix Locks Down 'Stranger Things' Season 4 in New Trailer
YouTube: Stranger Things
Everything "upside down" is up again, with Netflix confirming that they've struck a deal with series creators The Duffer Brothers for a fourth season of the popular series Stranger Things.
The news was confirmed via a spooky new trailer that starts off with the iconic Stranger Things lettering, the addition of a number "4" and a pull back from the darkened backdrop to reveal a blackened Upside Down environment with creepy noises and the big reveal, "We're Not in Hawkins Anymore" and grandfather clock chimes ring in the background. Watch the trailer below.
According to Deadline, Netflix struck a new financial deal with the Duffer Brothers that is comparable to the recent five-year, nine-figure pact that the streaming company recently inked with Game of Thrones creators David Benioff and D.B. Weiss.
No details were given about the direction of the fourth season of the popular series, which left off with Joyce Byers (Winona Ryder) taking her sons and their friend Eleven out of the Indiana town hoping to escape the supernatural horrors. It is not known how the change in geography will affect the story in the coming year. However, it has been revealed that the series continues to plan shooting in Georgia.
"We are absolutely thrilled to continue our relationship with Netflix," Matt Duffer and Ross Duffer said. "Ted Sarandos, Cindy Holland, Brian Wright, and Matt Thunell took a huge chance on us and our show — and forever changed our lives. From our first pitch meeting to the release of Stranger Things 3, the entire team at Netflix has been nothing short of sensational, providing us with the kind of support, guidance, and creative freedom we always dreamed about. We can't wait to tell many more stories together — beginning, of course, with a return trip to Hawkins!"
Stranger Things Season 4 Trailer
Shocking TV Twists Fans Predicted (Caution: Spoilers)