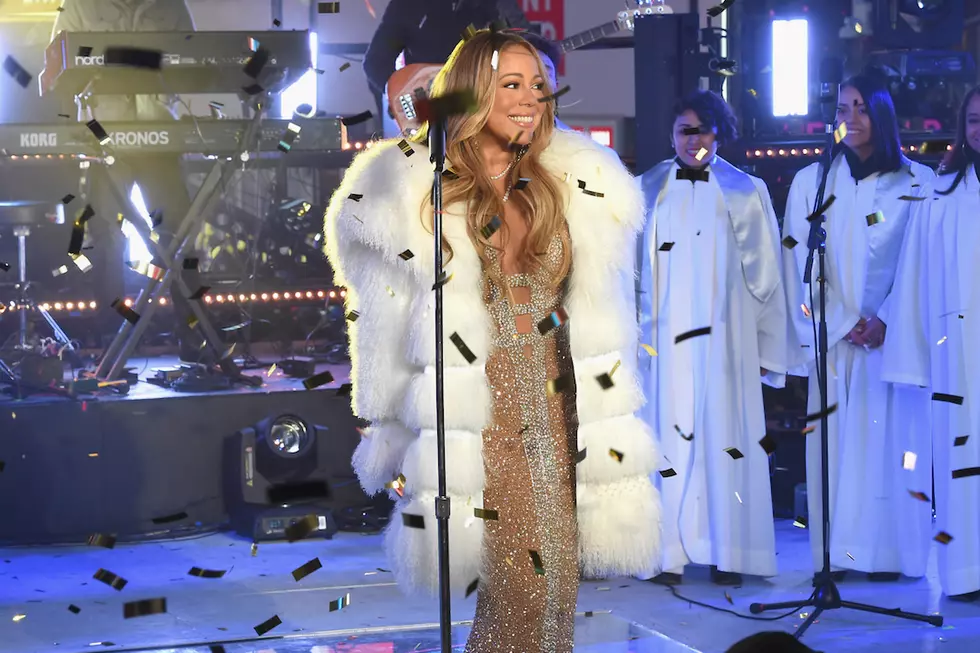 New Year's Rockin' Eve 2018: Mariah Carey, Britney Spears and Kelly Clarkson Ring in the New Year + Fan Reactions
Nicholas Hunt, Getty Images
ICYMI: Last night's Dick Clark's New Year's Rockin' Eve concert (December 31) proved to be a confetti-filled festivity bursting with show-stopping appearances by music's greatest talents.
From American Idol angel Kelly Clarkson's moving showcase from Los Angeles to Britney Spears' dance breakdown blowout in Las Vegas to Mariah Carey's peerless reprisal that officially kissed 2017 goodbye — these are just a few highlights from last night's incredible event.
Scroll down to see the top New Year's Eve 2018 performances of the night and how watchers reacted on Twitter.
Mariah Carey put 2017 to rest in her comeback with "Vision of Love" and "Hero":
Kelly Clarkson rang in 2018 from LA with a dynamic delivery of "Love So Soft," "Stronger," and "Whole Lotta Woman":
Britney Spears stole the show from Las Vegas with a wildly dynamic dance display of "Toxic" and "Work B**ch":
Camila Cabello ended her breakout year with a hotly version of "Havana":
Nick Jonas put on a rocking showcase of "Home" and "Close," despite a streamer snarl:
BTS brought down the house with another vigorous execution of "DNA":
Which NYRE set was your favorite of the night? Let us know in the comments below.