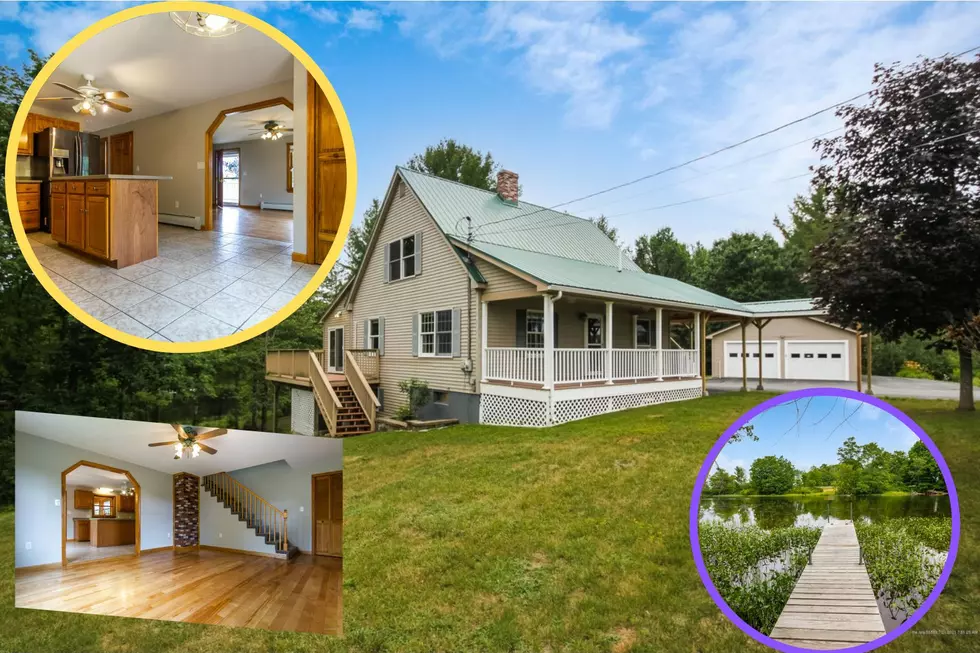 This Central Maine Rental Home is Perfect For Those Who Want to Experience Maine Life
Canva, Matt James
THIS RENTAL COMES FULLY FURNISHED! 
There is a reason they call Maine Vacationland. Because people like to vacation here, obviously. But, it's even more than that. We're Vacationland not just because people like to be here, but for WHY people like to be here.
Maine is one of the most..scratch that.. Maine IS the most beautiful state in the country. We're so fortunate here to have one side of the state be loaded with hundreds of miles of gorgeous rocky coastline, and the other side is freighted with rolling hills and massive mountains that reach for the stars.
And, in between all of that, are the thousands of ponds, lakes, streams and rivers that are just begging to be fished, boated in and swam in. Yeah, people who visit Maine definitely have options when it comes to what they want to do.
But, where do they stay? Well, that's easy. Anywhere. Maine is loaded not just with hotels, motels and quaint little inns. Maine is also home to one of the biggest selections of home rentals anywhere.
This home is 3 beds and 2 bathrooms and has 1,484 square feet of living space. The house also has frontage on Belgrade Stream which leads into Messalonskee Lake. It also comes fully furnished with game room and more!
You can rent this house for $13,500 per month according to the rental listing. Oh, you'll also need $5,000 down, too.
according to the listing from Apartments.Com,
Enjoy your own backyard oasis at this beautiful Vassalboro home!
Perfect, fully furnished 3 bedroom, two bathroom waterfront single family home. The home is on a dead end street located in Belgrade Maine and close to Augusta businesses and the hospital. This property is perfect for those traveling for business and are looking for a home away from home during their assignments! We welcome anyone who might be relocating or long term vacationing! This home comes with everything you'd need to ensure a comfortable stay. All furnishings, fully equipped kitchen with pots and pans and all utensils, a washer and dryer completely stocked with anything you'd need to wash your laundry, and anything else you could think of! We are flexible in our leasing terms and lengths so contact us today!