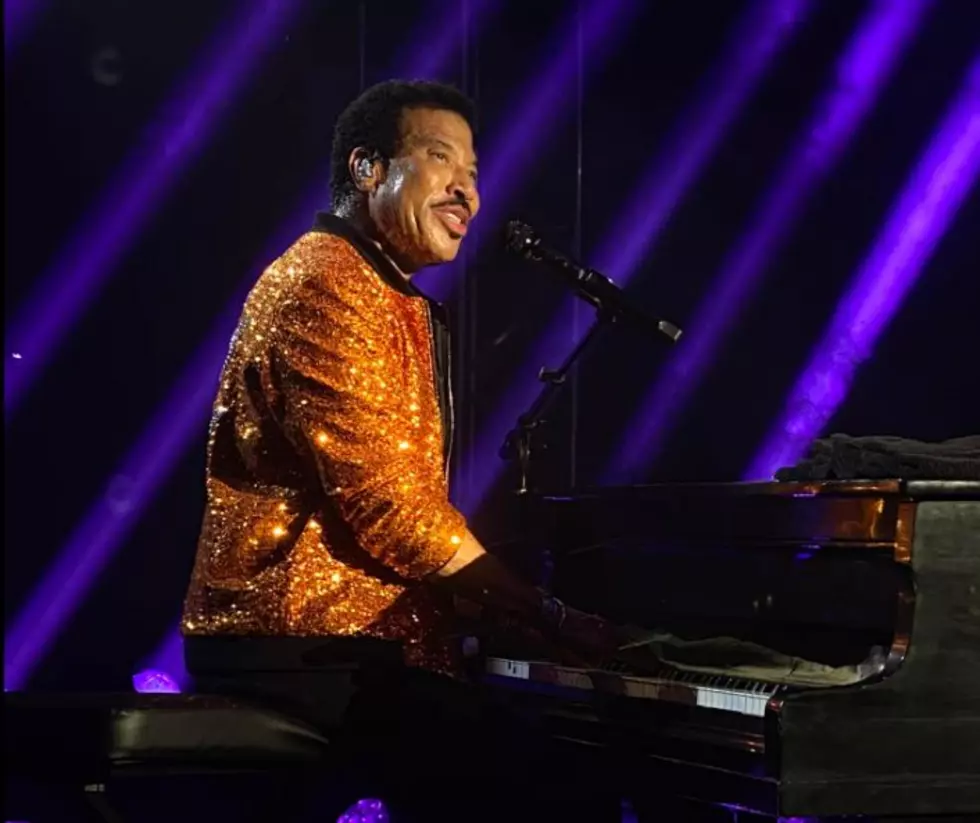 Singer Lionel Richie Performs Private Show On Maine Coast
Dave Dostie
While Maine does not see as many celebrities as places like Los Angeles, Miami, Nashville, and New York City do, we still get an occasional visit from singers, actors, and other VIPs.  As Maine is "Vacationland", they are often up here on a getaway.
This is, however, not always the case.  Sometimes, they are up here on "business".
Over the weekend, internationally known R&B singer Lionel Richie was in Maine performing at a private function.  He was singing at an anniversary party for a local businessman / philanthropist and his wife.  The event was hosted by the Boothbay Harbor Country Club.
Local photographer, and friend of our radio stations, Dave Dostie, was given the opportunity to cover the event.
According to Wikipedia, Lionel Richie, who was born in in Tusekgee, Alabama in 1949, spent much of his early career as the lead singer of the funk soul group The Commodores.  Later, he because one of the most well known singers of the 1980s.  His solo hits include "All Night Long", "Hello", and "Dancing On The Ceiling".  As a solo artist, he has sold more than 100 million records worldwide.  He also write some notable hits, including Kenny Rogers' song "Lady".
Around since 1918, the century old course recently went through a multi-million dollar upgrade.  Learn more about all the Boothbay Harbor Country Club has to offer by checking out their website.
162 US Route 1, Weston, Maine
The 3,500 square foot building in Weston, Maine is currently priced at $79,500. Get all the details and schedule a showing by reaching out to
Mooers Realty
.