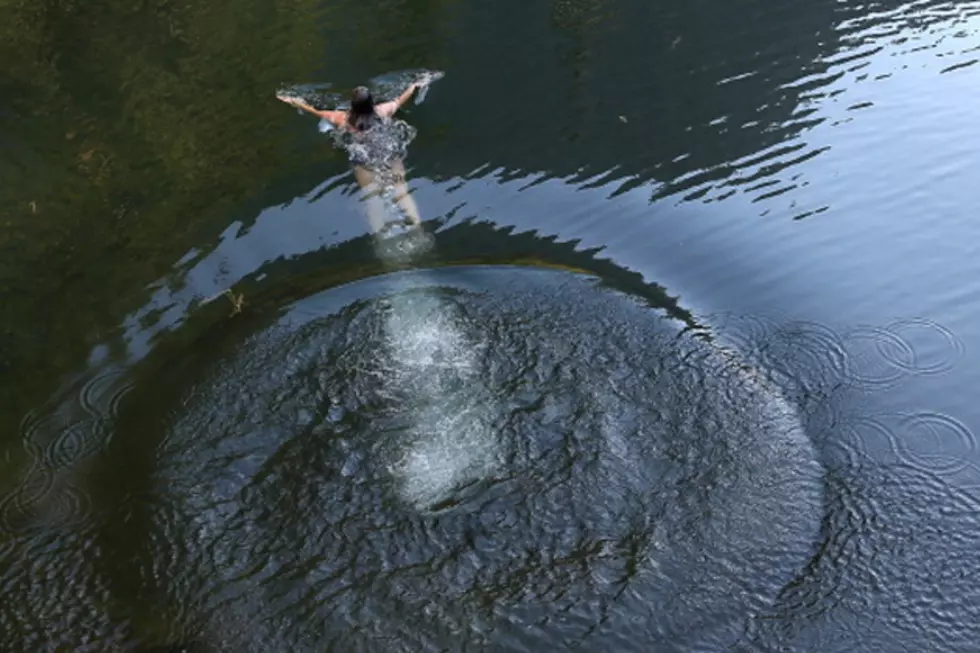 Let's Think Summer! Maine's Best Swimming Holes
Justin Sullivan, Getty Images
Spring has just arrived and we still have freezing temps and snow on the ground, but believe it or not summer is not that far off. We can dream can't we?
One of the great things about summer is swimming and discovering great swimming holes. That's why this list from NewEnglandWaterfalls.com is so cool. They have put together a compilation of their favorite premier swimming holes in New England. All of them had to include a substantial waterfall.
Swimming holes can be extremely dangerous, and there have been dozens of fatalities in New England from swimming in them over the last 25 years. Cliff-jumping at these swimming holes is even more dangerous. Before you visit any of these places, make sure that you understand the risks. Be especially careful under moderate or high-water conditions. The point here is simple - always use common sense before jumping, stepping or sliding into any swimming hole. From a legal perspective, we cannot and will not be held responsible for your safety.
Here are a few from Maine that are highlighted:

SMALLS FALLS
Fun and crowded set of waterfalls and pools near Rangeley Lake; Easy access off ME 26
Popular attraction that is adjacent to the Baxter State Park park road; located on the west side of the park and clearly visible along the main park road; bring river tubes to enjoy the natural waterslides.
Huge but cold swimming hole near the Sugarloaf Ski Resort; also called Bunchberry Falls.
Many great swimming holes along the "Grand Canyon of Maine", (Rockwood, ME) the most popular of which is at the base of Screw Auger Falls; moderately difficult and long hike to visit all swimming holes; access fee is steep for out-of-state visitors.
Where is your favorite swimming hole? Let us know in the comments below or on our facebook page!