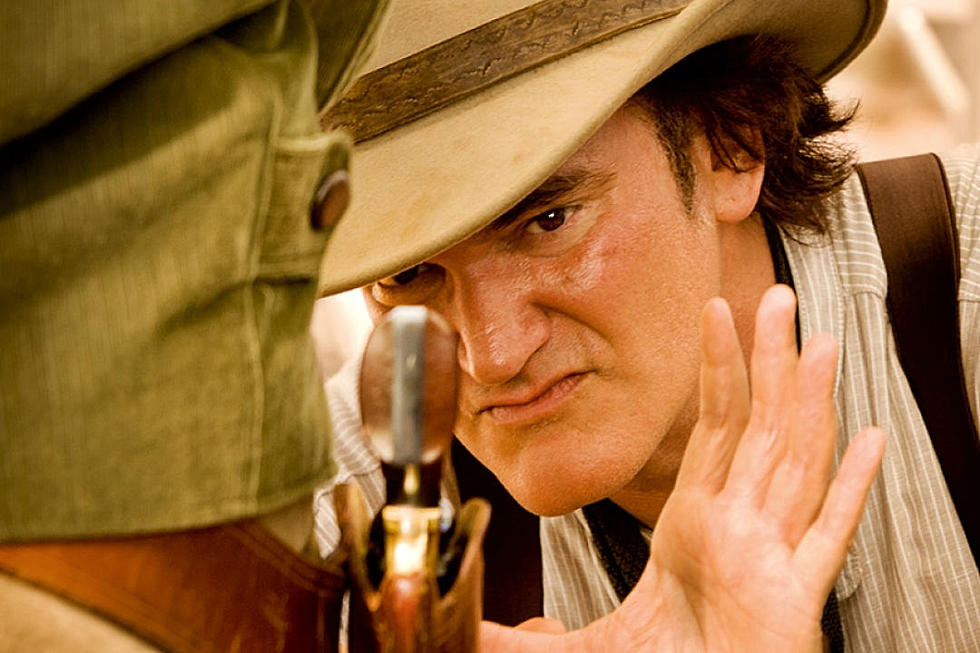 Sony Pictures Nabs Quentin Tarantino's Manson Murders Drama
The Weinstein Company
Quentin Tarantino has been shopping around his Charles Manson drama ever since parting ways with The Weinstein Company last month, and he's finally picked a new home. Sony Pictures is the lucky studio that'll finance his new film, a drama that's about the Manson murders, but not about them, if you know what he means.
Deadline reports Sony nabbed the picture in the biggest bidding war aside from the one circling around the next James Bond movie, and pretty much every major studio in town wanted in on the action (except, of course, for Disney). Tarantino is hoping to get Margot Robbie to play his Sharon Tate, and has also been talking to Brad Pitt, Tom Cruise, and Leonardo DiCaprio for two main male roles in the film, though we don't know whether he wants all three to star, or just two of them, or what.
Tarantino has described the movie, operating under the working title #9, as much about Charles Manson as Inglourious Basterds was about Adolf Hitler — that is, mostly tangentially. It's set in the late '60s and early '70's in Los Angeles and will begin production in early 2018 for a 2019 release. Though The Weinstein Company his financed all of his movies since Reservoir Dogs, Tarantino removed himself and his film from the studio after Harvey Weinstein's ignominious exit following multiple sexual assault and harassment allegations.
Deadline's sources who have read the script say it's appealing and heartfelt in the style of Pulp Fiction, and it'll have a production budget about the size of Django Unchained.