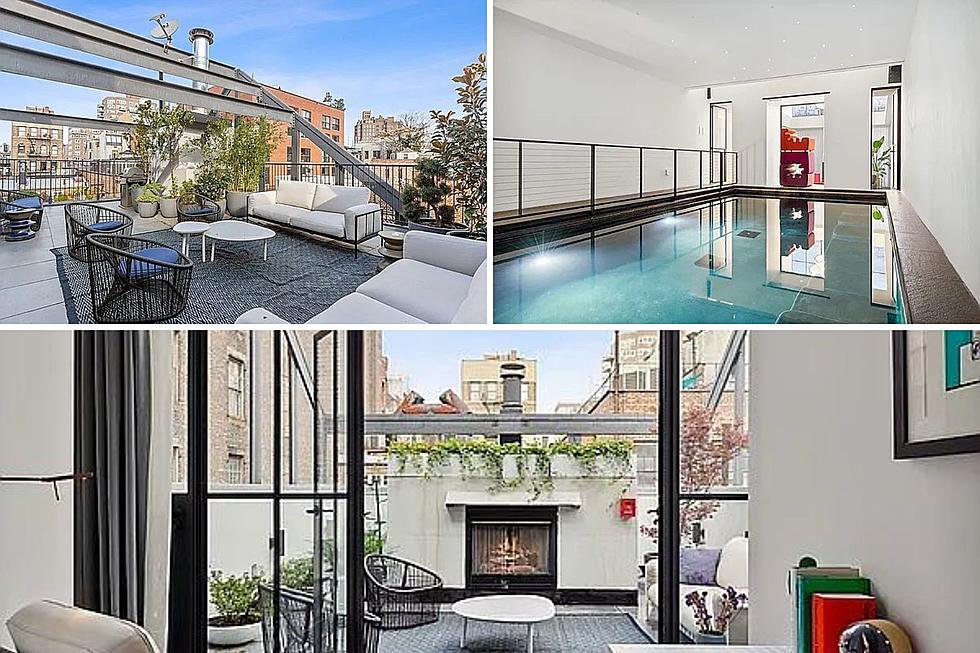 Taylor Swift's Manhattan Townhouse for Sale, Hope She Doesn't Sell Her New England Beach House
Laurence Carty, Irene Lo, and Jennifer Rahilly of Corcoran Group.
Well, we know Taylor Swift absolutely loves coming to New England.  She used to own a home on Cape Cod, currently owns a home on Watch Hill in Westerly, Rhode Island, and even shot the music video for her song "Mine" in Kennebunkport, Maine.  Oh, and let's not forget that her thirteenth stop on her latest tour, the Eras Tour, was at Gillette Stadium in Foxborough.  And as any Tay-Tay fan knows, the number 13 is her favorite number.  Okay, that one may be a coincidence, but still, go New England. I think she'll stay.
Meanwhile, we here in New England love our getaways, whether we hit Boston for an urban outing and clam chowder, a lobster shack along coastal communities in New Hampshire and Maine, hiking and skiing in Vermont, those famous Cape Cod beaches, sailing on the water in Rhode Island, and then there's Connecticut, with its quaint New England towns along the Long Island Sound.
Of course, as you head south on I-95 closer to New York City, you enter the Connecticut suburbs of the city, and eventually you're in one of the best cities in the world, the largest in the country, and one of the most popular destinations in the world that's literally in our New England backyard.  So many of us love that proximity, so when I saw that Taylor Swift's New York townhouse was for sale, I thought, "who wouldn't love that big city getaway of glamour, culture, and energy, when you can call one of the most famous townhouses in the world home?" That is, if you have a few million laying around.
So let's take a tour of 23 Cornelia Street in Manhattan listed by Laurence Carty, Irene Lo, and Jennifer Rahilly of Corcoran Group, shall we?  I mean, it's fun to dream of owning a celebrity home, and this one is 5,500 square feet for $17,995,000, or you can rent it furnished for $50,000 a month.
Let's Tour Taylor Swift's Townhouse for Sale in the West Village Neighborhood of New York City
The Best Movies Based On Toys
Although they're sometimes associated with craven financial motives, there have been some really good movies based on children's toys.