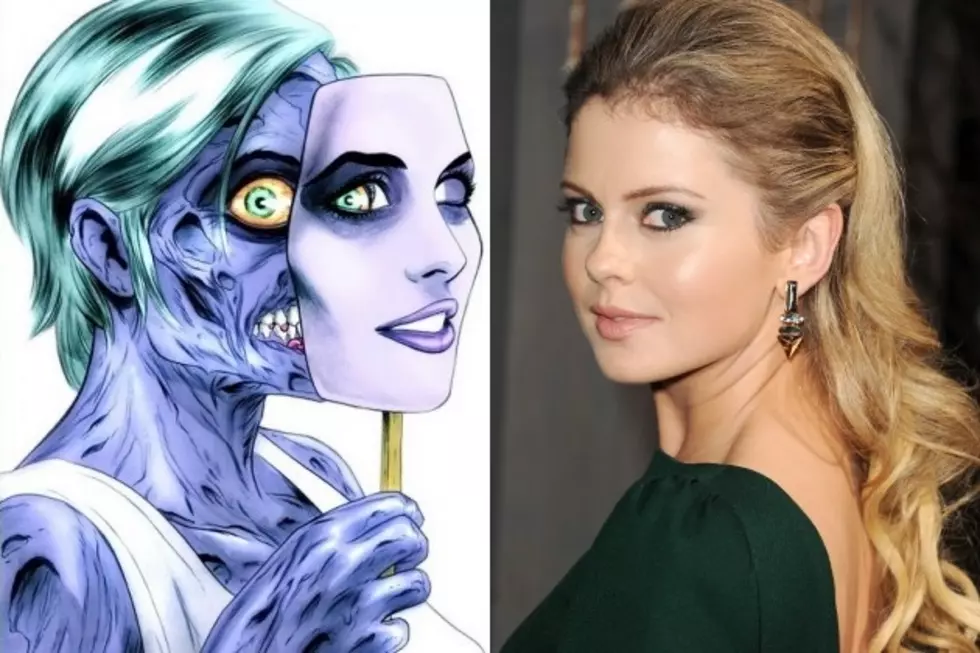 The CW's 'iZombie' Casts 'Once Upon A Time' Star Rose McIver to Lead
Vertigo / Kevin Winter, Getty Images
We haven't kept up much with The CW's DC comic-adapted 'iZombie' since its initial development announcement under 'Veronica Mars' creator Rob Thomas, but after filling out the cast, our titular dead girl has finally been cast. 'Once Upon a Time''s Tinkerbell and 'Masters of Sex' star Rose McIver has landed the leading role in 'iZombie,' but who else rounds out the cast?
According to Warner Bros., McIver will lead the cast as Olivia "Liv" Moore (get it?!), a med student-turned-zombie who takes a job at the coroner's office to satisfy her insatiable hunger for brains. Each brain she consumes unlocks the corpse's memories, helping to silence the voices in her head, as she works with authorities to solve homicide cases. McIver joins previously announced cast members David Anders ('Heroes'), Malcolm Goodwin, Robert Buckley, Nora Dunn and Alexandra Krosney.
In addition to directing the pilot, Rob Thomas will partner with his 'Veronica Mars' movie co-writer Diane Ruggiero to executive produce, alongside frequent Thomas collaborators Danielle Stokdyk and Dan Etheridge, through Warner Bros. TV. 'iZombie' marks the latest comic property to emerge through Warner Bros. TV, following the most recent announcements of 'Hourman,' NBC's 'Constantine' and FOX's 'Gotham.'
We're at least curious to see what The CW comes up with for its adaptation based on the DC comics' Vertigo imprint of the same name, but what say you? Would you tune in for Rose McIver as the titular 'iZombie'?