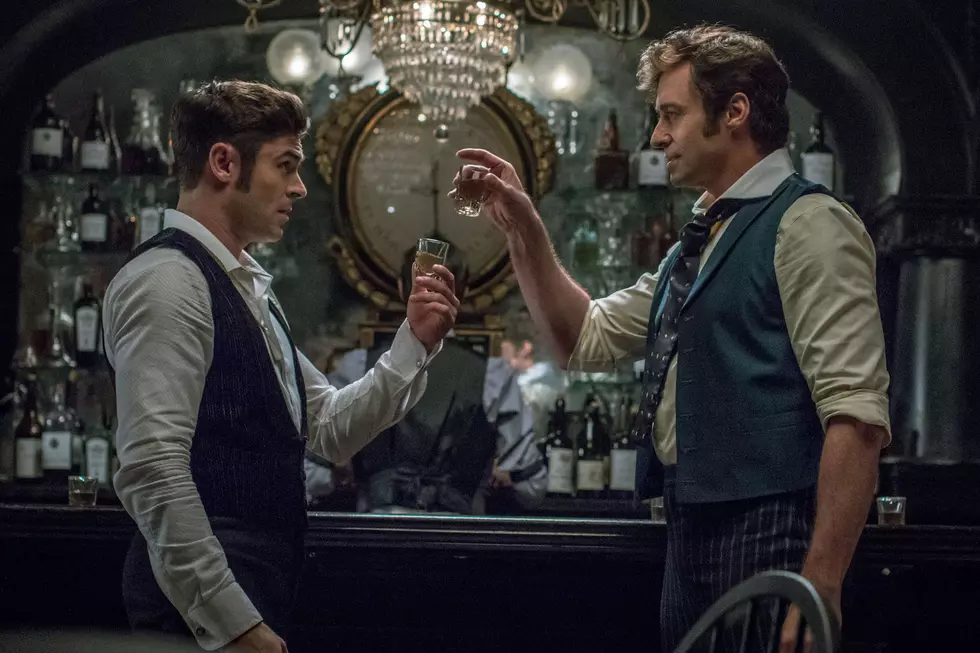 You Need To Hear Hugh Jackman Rapping on 'The Greatest Showman' Soundtrack
20th Century Fox
If you haven't already seen the trailer for the P.T. Barnum biopic musical, I'd strongly advise you to hit the breaks on this post and go check that out real quick. It's certainly something. OK, done? Now I have something even better – one song from the movie's soundtrack that is so bad you simply must drop what you're doing and listen to it right now. Are you ready to hear Jackman's circus man sing in a brooding Nine Inch Nails-esque whisper before breaking into, I think, what would technically be classified as a rap, (although I have no idea what it actually is). Behold:
Have you listened to it three times already? It's like a burning car wreck in the middle of the freeway you just can't look away from, er stop listening to. You might be surprised to learn that the music is by La La Land's Benj Pasek and Justin Paul. But for what it's worth, Atlantic Records released another song off the soundtrack that isn't so bad.
The Greatest Showman also stars Zac Efron as Barnum's business partner, Zendaya as a trapeze artist, along with Michelle Williams, and Rebecca Ferguson. Whatever the heck this movie is, it hits theaters on Christmas.
Gallery – The Craziest DVD and Blu-ray Box Sets: