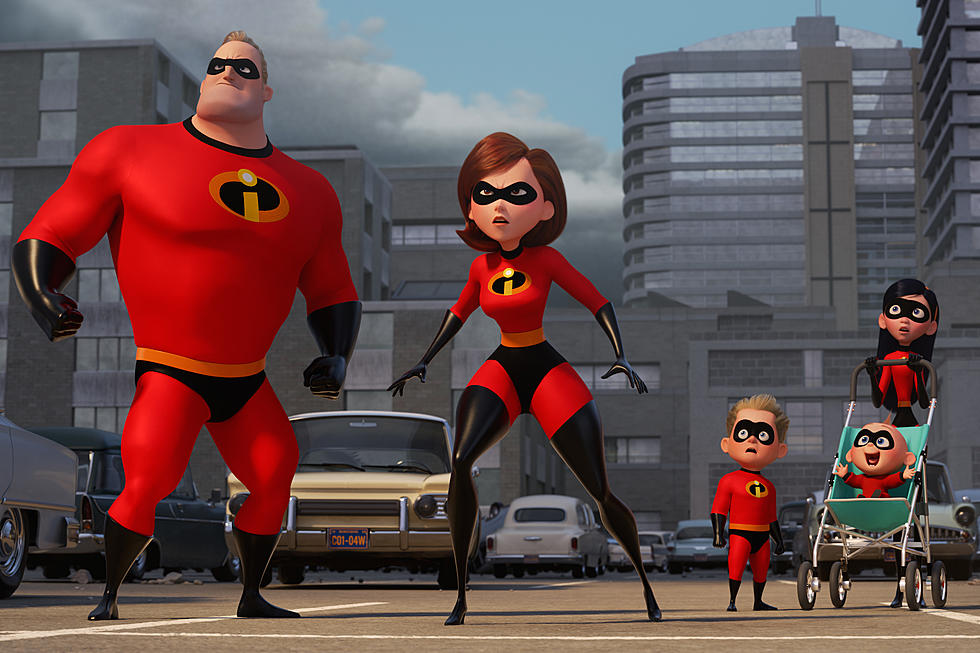 Prepare for an Incredible Summer With the New 'Incredibles 2' Poster
Pixar
June can't come soon enough. In just over two months, summer will be here, and that means a few things: t-shirt weather, beach trips, ample opportunities for sun-tanning, and The Incredibles sequel.
The new poster for The Incredibles 2 finds the Parr family hanging out on summer vacation. While the first teasers and trailer have been all about how tough it is to be a parent – in the Brad Bird sequel, Bob is now a stay-at-home dad while Helen is out fighting the baddies – the latest poster is all about the importance of leisure time. Every time you grumble that you're too overworked and don't have time for a vacation, think of the Parr family. If they can squeeze in a summer vacay, so can you.
The Incredibles 2 features the return of Craig T. Nelson, Holly Hunter, and Sarah Vowell voicing your favorite superhero fam, along with Huck Milner voicing Dash. Samuel L. Jackson's Frozone is back, of course, along with Bird's Edna, and Bob Odenkirk and Catherine Keener joining the cast. Here's the full synopsis:
In Incredibles 2, Helen (voice of Holly Hunter) is called on to lead a campaign to bring Supers back, while Bob (voice of Craig T. Nelson) navigates the day-to-day heroics of "normal" life at home with Violet (voice of Sarah Vowell), Dash (voice of Huck Milner) and baby Jack-Jack—whose superpowers are about to be discovered. Their mission is derailed, however, when a new villain emerges with a brilliant and dangerous plot that threatens everything. But the Parrs don't shy away from a challenge, especially with Frozone (voice of Samuel L. Jackson) by their side. That's what makes this family so Incredible.
Summer, along with The Incredibles 2, will arrive on June 15.
Gallery – Pixar Movie Easter Eggs: